She was hard to notice. Without legs, she held onto small wooden handles someone likely had made just for her to get around. While her stature was the same as the children around her, I could tell she wasn't one.
I was hard not to notice too as a foreigner in a group of foreigners who had come to volunteer and who weren't just coming to admire little babies in the nursery rooms. I'm sure she saw me, but she avoided eye contact. I remember putting a handmade scarf around her neck at the end of that visit and touching her cheek and telling her she was beautiful. She couldn't understand my words; I think she understood me because next time I came, she looked at me and tried to talk to me. On that trip, I learned a bit more about her. She had been there since she was a newborn. Someone named her MeiNu, beautiful girl. As others who came during the same season were adopted or eventually grew up and ventured out to school or to try to find jobs, she remained.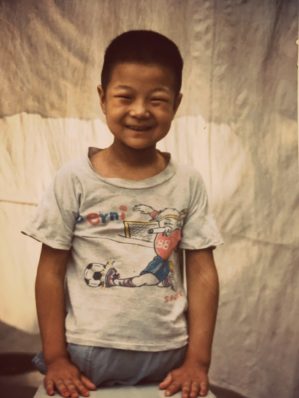 She was a kindergarten teacher now, a good one. I know because I got to sit in her class and watch her teach. The whole scene pretty much amazed me. A girl who was an orphan and had never left the orphanage now taught other orphans with patience and tenderness.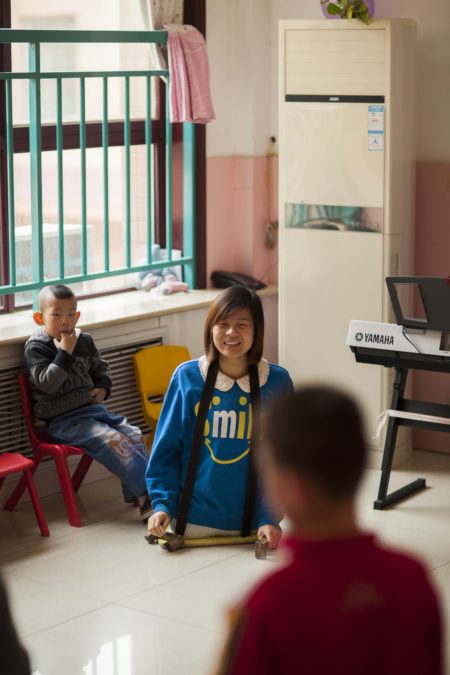 On the next trip, I found myself again in her classroom, sent there to observe a few children and make some suggestions. Instead, MeiNu was who I wanted to observe more. The video that I captured that morning of her as she came alongside a little boy who was not able to help him become able became the highlight of the training I offered there that year as well as the next. [read my narrative about it HERE.]
She and I became friends sometime after that. She was no longer the girl with no legs who was an orphan turned teacher. She is MeiNu, beautiful girl, who likes makeup and selfies and silly phone filters. She wants to learn English, dreams about going to America one day, and wants to marry (but not just anyone, the person she can love and who loves her, she explained to me). She's also one of the bravest people I know. This past summer, she quit her job as a teacher in the orphanage and took all the money she had saved and took a train to Shanghai. By. her. self. She got a job as a "course consultant" which she says she doesn't like and is boring. But, she's living on her own, using a wheelchair and taking taxis and going out to restaurants just like any other 28 year old woman.
When I told her I was going to be in the same city she was, she insisted we meet up. She took the day off of work to come see me and my companions, gave me a necklace and gave snacks to all four of us, and took us all out to the fanciest hot pot dinner I've ever gone to in China (complete with required hair bands, aprons, and baggies for our phones). We didn't say much to each other since her English isn't good and my Chinese is worse. But, we were together not as a foreigner observing her or judging her, just as friends.