I'm munching on a granola bar on my lunch break, listening to the bustling sounds of the city outside and the conversation of car horns. I should be resting after another morning at the orphanage this morning. But, all I can think about as I eat my snack are the little ones gathered around me this morning like ducks as I handed out little pieces of cracker. I hear their sweet voices still. Sitting on the cold floor I tried to teach them to say please. Seemed like the natural thing to do though it seems sort of funny when I picture them in their very Chinese puffy pants with bare bottoms peeking out.
Say please!
Peez. Peez. Peez.
Little hands all over me wanting those little seasoned crackers.
Then, one little guy looked me right in the eye and gave me a very clear response from the little lesson I had given an hour earlier over cups of powdered milk.
Tank you!
He got it! So simple really and seemingly nothing all that special. But, he got it. It wasn't at all about teaching him English. He has no need for that right now. But, it meant that I had broken through, that despite the language barrier, my exaggerated animation that leaves me exhausted by 7:30pm had worked. He understood me and engaged with me. That little response that led me to look around at the ayis as I searched for someone to applaud with me, that little response alone would make this trip worthwhile for me.
I've got a feeling I'm going to have a lot more worthwhile moments before the end of this trip.
This time last year, we thought we were in trouble. The response to The Sparrow Fund's first Together Called conference was overwhelming. We weren't sure if we could make that significant of an impact again. Now, here we are, a few days out from Together Called 2014, realizing we weren't in trouble at all. We were just along for the ride, a part of a movement God is directing to care for families and marriages.
Thanks for your amazing hearts and the prayers and energy you poured into making the weekend a beautiful reflection of God's care and comfort for us. It was truly like falling into the safest, warmest, most comfortable pillow. We returned refreshed, relaxed, and excited to pursue Jesus and the adventure He has for us!
Together Called 2014 was so renewing and deeply impacting.
Best conference ever!
I learned that as parents we are colaborers with the God of the universe. But, no matter how right or perfect we parent, we will NEVER be able to to parent Jesus right out of a job. He is the savior of our children, not us."
We've been reading the feedback from attendees as they send it in—70 couples from 10 different states, parents of 235 children. We prayed for them by name, that God would meet each one including us at our very point of need. And, while we haven't heard back from every single couple, we believe He did just that. Stephen and Beth Templeton of Hope at Home in Atlanta humbly and wisely shared what God has taught them as they have been a part of the "full contact sport of adoptive parenting," directing us to the only One who can give us what we need. The worship, the fellowship, the time set apart for husbands and wives to spend time alone, and every little goodie donated from Honest Tea to puzzles that look like the world from Crocodile Creek and tons of amazing things for our raffles—God used every part of the weekend to remind us that they we are cared for and to refuel our tanks to keep on keeping on as we follow the One who has called us together.
I'm getting ready for the next big thing for The Sparrow Fund. Tomorrow, I am boarding a plane to lead a team of 12 other folks to go and serve at an orphanage in China (Yeah, I'm pretty much in full-on EEK! mode right now). It's sorta crazy all that we've had going on during this season. But, I know that we are right where God wants us to be—encouraged that He is very much at work and that He has graciously invited us to be a part of that work despite ourselves.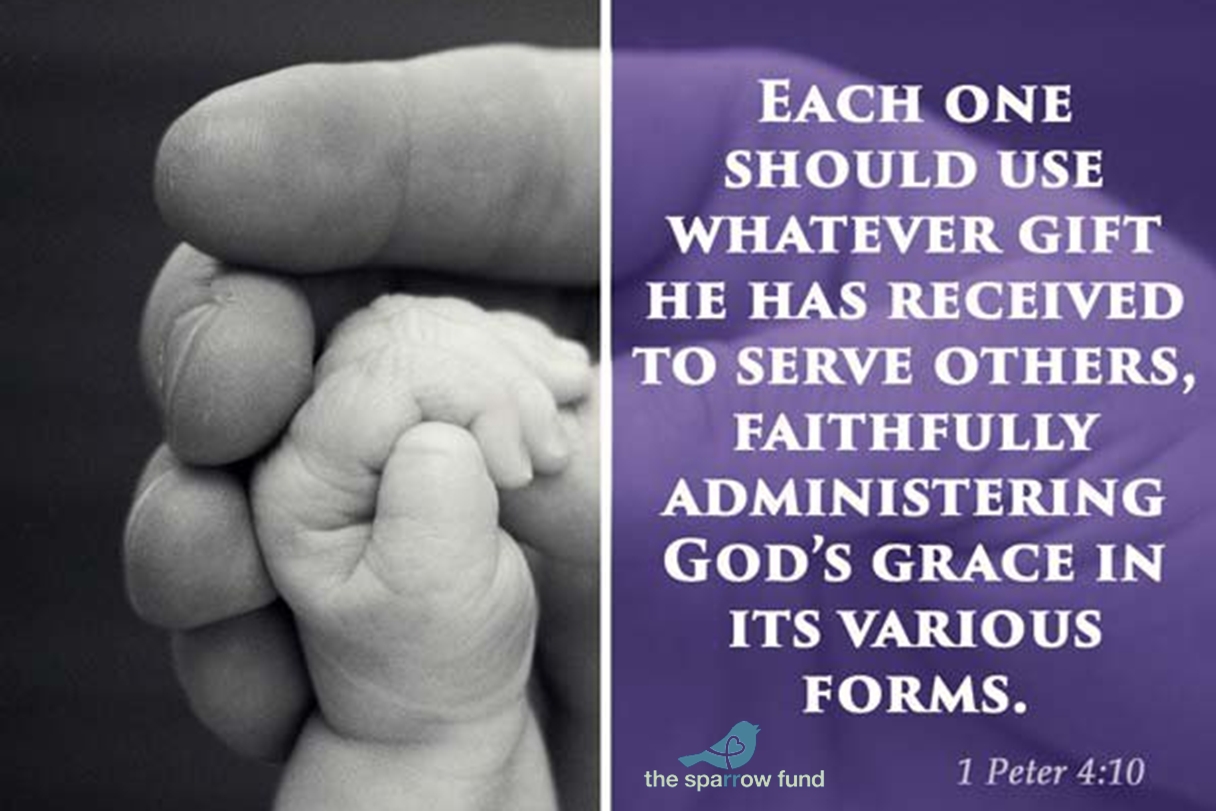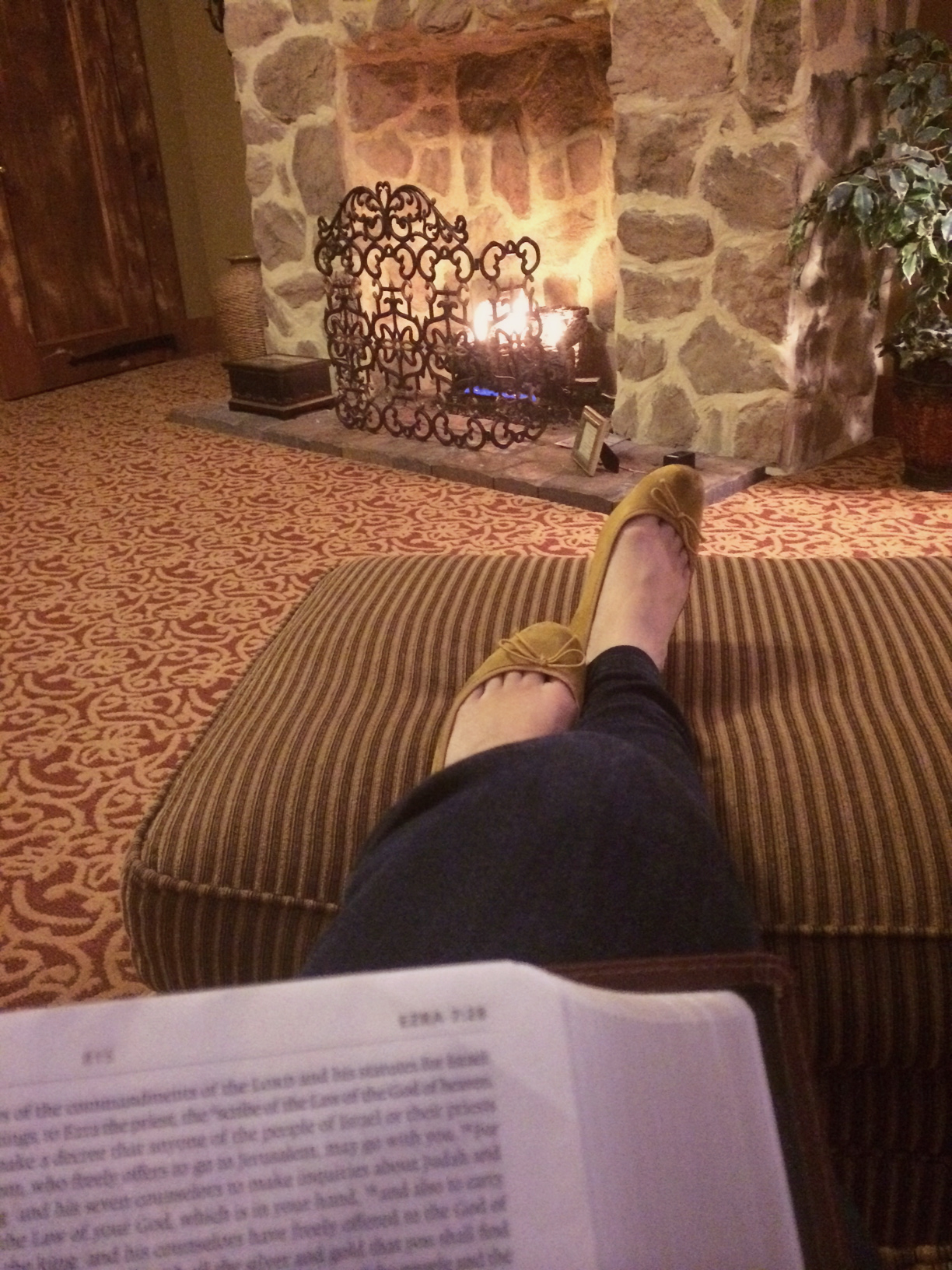 I've realized something lately. I've realized it over the last few months as we've prepared for this day. I've seen it; I've experienced it. There's a lot of weary going around. It is not the kind of weary that means tired. Being tired is something a good night's sleep and a tall cup of coffee can fix. It's deeper than that. It's w e a r y, an exhaustion that fills what can seem like a never ending season of winter.
We added something new to Together Called this year. Some couples come this weekend to be fed and simply be able to reconnect with each other. That's great. Other couples come to Together Called to be fed, maybe reconnect with each other, but also connect with other couples who "get it." This year, we wanted to be intentional about helping them do that. The weekend goes by fast, so we have tried to do some work ahead of time so that they can skip some of the higher level conversation and get to the conversation that we all really are looking for anyway. We asked couples to fill out an online survey of sorts, noting areas they could use someone's connection and areas where they may be able to pour into others.
As the responses came in, the weariness became visibly apparent in the form of an Excel spreadsheet on the screen in front of us. Nearly 1/4 of the couples coming this weekend shared that they fell into the category of coming up for air and asked for someone to connect with them to encourage them.
Weary.
Come to me, all you who are weary and burdened, and I will give you rest. -Matthew 11:28
That's what we want these couples to get this weekend. We've got great stuff planned, gifted speakers, good food, warm fires. But, we don't want Together Called to be their tall cup of coffee. We want to point them to the One who called them in the first place and calls them still when they're in the hard places and when things seem to be working out okay.
We are coming weary and burdened. We pray that we will leave having experienced rest and understanding that life with Jesus can be rest even in the midst—perhaps more so in the midst—of brokenness and the tender pain of the grafting process, that He desires to us to experience rest in Him because He is our Father and simply loves us because we are His.
Come, friends. Come, and let's share the weariness and find rest together.
Because an intro really isn't needed. Simply read these words from a friend's son…the only biological child in a family with soon-to-be 8 children.
________________________________________
To be able to call myself a racial and ethnic minority in my own family is a privilege not many people can say. The ability to love and provide for a child not of their own flesh is a truly remarkable gift, a gift my family has been blessed with. The everyday struggles of family living is amplified by the truth that my brothers and sisters did come from different parents, that they were born into a situation very different than my own, a dynamic that effects all aspects of their character and relationships for better or worse. The path of adoption is a lifelong journey, a condensation of the full spectrum of human emotion. Through my humble role in the evolution of my family I have been shaped to view the world in a way very different than many of my contemporaries. To care for the needy, the weakest, and the most vulnerable is the greatest privilege and responsibility handed to me.
Adoption is the expression of the most pure and undefiled response to those in need, a response of grace and love. It is the quintessential story of redemption, the desolation and brokenness of the orphaned child is restored in full. However, the most resounding and beautiful feature of such a flawless ideal is that it is carried out by flawed people who dare to step out to help those in need. Many factors impacted the situations surrounding my sibling's adoptions, the reasons why their biological parents could not take care of them. Disease, poverty, death, and drug abuse are all brutal truths that are part of my siblings past, and therefore a part of them and a part of our family. I have three brothers and three sisters in my family, all of whom have been adopted. Three of them are biological siblings we have just brought into our home a year ago hail from the proud African nation of Ethiopia. The pain of loss, the uncertainty of their future, and the isolation of living in an orphanage are still very fresh in their minds. Their buried emotions can manifest out of nowhere, triggered by a seemingly insignificant sight or smell that connects them back their home or parents in Ethiopia. As a family we understand that these experiences are a part of their character, and as our family identity transforms to equal the sum of all of its diverse parts, we are encouraged to keep our hearts and minds open to those who seek fulfillment.
Because of my unique exposure to these misfortunes of the world, my eyes have been opened. I have been given an invaluable insight into the pain, suffering, and loneliness through out the world, a gift I cannot begin to fathom, for it is this awareness which defines me. The realization that I am fundamentally different from most of my peers is sobering, and makes me grateful to be who I am. To live inside of a bubble, to be caught up in the comfort and ease of living in suburbia, to not experience differerent cultures from my own, to turn a blind eye towards the issues of the world, is effortlessly easy and is to often idealized in our society. To many people, their ultimate goal in life is to seclude themselves from those in need, to distance themselves through wealth, status and location. A willing ignorance of the problems faced by the orphaned, abandoned, and destitute is ingrained in our culture. For many, this illusion remains unbroken their whole lives, but I have been granted a glimpse behind the curtain of self-deception, and I will answer the cry of the orphan.
________________________________________
I'd like to be in that room when that college admission officer reads that one.