I've had a pervasive lump in my throat this week, the kind that prevents me from talking too much because I may just start crying as I do. This journey we've been walking hasn't been an easy one. In fact, let me rephrase that, it has been feeling a bit more like an uphill climb that I'm too old and out of shape for. As we've been caring for Frank, Helen, Caleb, and Grace daily for the last 6 months, other things haven't slowed down; they've actually kind of gotten bigger. Mark's full-time job of working with the teachers on the field in China…planning and hosting The Sparrow Fund's marriage retreat for adoptive and foster families Together Called…speaking at several different events…planning a photography exhibit coming up May 1st with pictures the children took at the orphanage where we led a photography workshop…preparing to lead a team with Mark to China this May…writing the curriculum and taking care of all the logistics for 50+ Americans to go into 4 different schools to teach English next month… It's all really really good stuff, but our days are totally filled.
I confess that this past week was hard. It's been about a year and a half since my husband quit his career in the finance industry to work for a nonprofit where we live on full support alone. A few days ago, we took a hard look at things and acknowledged together that we are only fully covered through May. When we return in June from our 2-week trip to China, leading a team of folks to go serve, if nothing changes, we will only be able to be paid our partial salary going forward. The same day we sat down to talk about this, as I was driving our daughter to a softball game Wednesday, we were in a car accident. No one was hurt—thank God. But, there was extensive damage to our 2006 van as it was hit hard by another car. We are waiting to hear today if the insurance company is going to just say it's not worth fixing and total it, leaving us having to buy a new van.
Rocks on the journey. Rocks so rough that I went to bed asking myself if we were on the right path at all. Is this really where you want us God? Why is it so hard? We're so tired, God. Please, Lord, show us some fruit and confirm that we are where we are supposed to be because on days like this, I just want to give up and go back to what at least seemed steady and safe.
The next morning, I woke up with a text with this.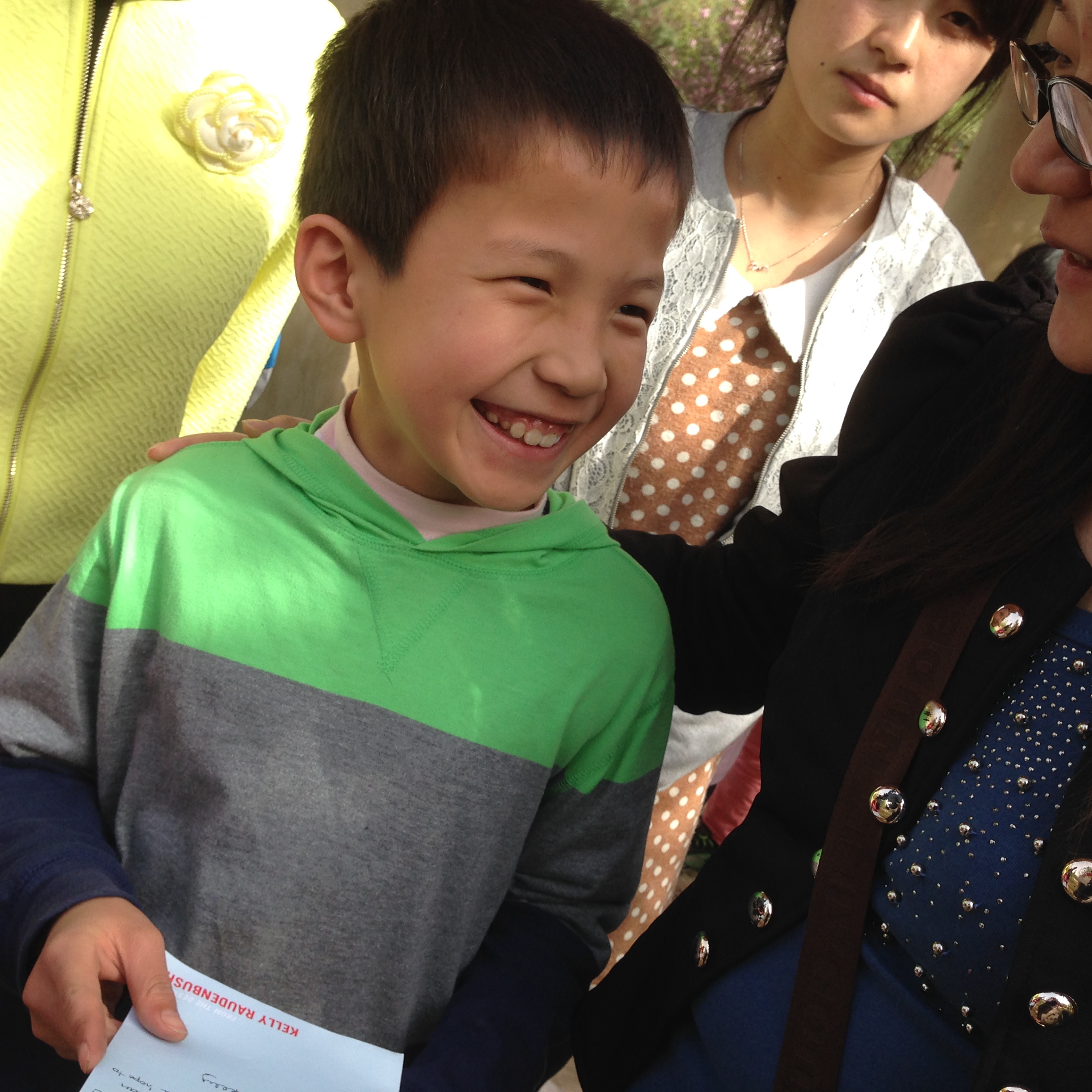 That smile wasn't as big in October when I led a team to the orphanage in Shaanxi, China. This little boy was supposed to be in the photography workshop we were hosting, but the staff gave his spot to another child because he was leaving to be adopted on the same day we arrived. But, two days later, he was back. The family who he had been waiting for for a year decided they weren't going to bring him home after all. And, his heart was broken. I worked hard for this boy in the days I had with him, pursuing him, calling out hope for him, speaking truth to him. I boldly told the orphanage staff before I left that I would not rest until he had a family who would make him their son forever. It took only a couple weeks for a family in the church of a team member to hear his story, see his picture, and recognize him as theirs. He won't be coming home for a few more months, but he's got a home, and that day is coming when he'll be made a beloved son. Knowing that other Americans were going to be at the orphanage this week, I had written a note for Tao Tao reminding him of his preciousness. And, that morning, when I felt weighed down and desperate, God gave me that picture.
His smile. The joy on his face. My name–if you look closely at the paper he's holding–literally in his hands.
You are exactly where I want you and your family to be. Yes, it's hard, but hard doesn't mean you're on the wrong path. It may not look good from what you can see where you are right now, but I promise you that the view from the top is worth the climb. Keep going. Keep pressing on. Even if for just this one child, keep on keeping on. It's worth it. He's worth it. I'm worth it.
Our finances aren't any better today than they were earlier this week. No new support has magically appeared so that we will have a full income in June. Our van is still a crumpled mess sitting outside a body shop right now, and we're still waiting to hear if we'll be able to get it fixed or be forced to swallow a large price tag to get a new one. And, we've learned that we won't have a real resolution to the accident for up to a year as the insurance companies go back and forth. Frank and Helen are still leaving Tuesday with their little ones which will lessen our load a bit, admittedly, but also leave us speechless for a while. As we look ahead of us a few steps, we aren't seeing any fewer rocks on the path. But, we're seeing the hand of our guide. He's beckoning us on. And so, we're following with great fear and trepidation, mind you, taking one step at a time.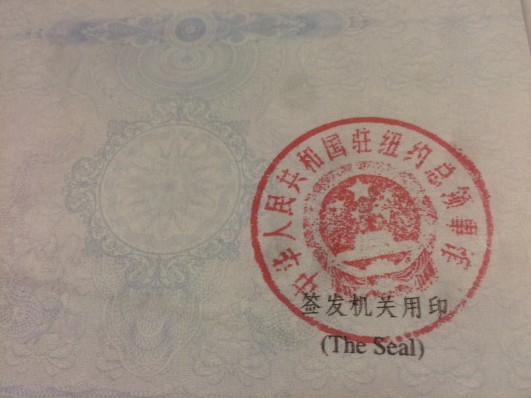 It's done. All the paperwork, all we stressed over and prayed about and worried wouldn't be done in time. It's done. The two last documents were picked up by Grace's daddy himself in New York City today. He walked in the back door from Mark picking him up at the train station with his subtle Chinese smile of excitement. He may not have looked too excited to most people, but that little up-turned mouth was actually sort of like cartwheels. He carried that burden too these last 6 months, worried about how this would all play out, if the timing would work so that no one violated their visas, how to apply for exactly what was needed. And, now, at least on paper, they are ready to go home. I'm reminding myself that I'm supposed to be celebrating that tonight.
I'm not sure how we'll all be come Tuesday because as the paper link chain has gotten smaller, our linked hearts have just gotten bigger. I find myself talking to people about how hard it's going to be on all the kids to have them leave. And, it will be.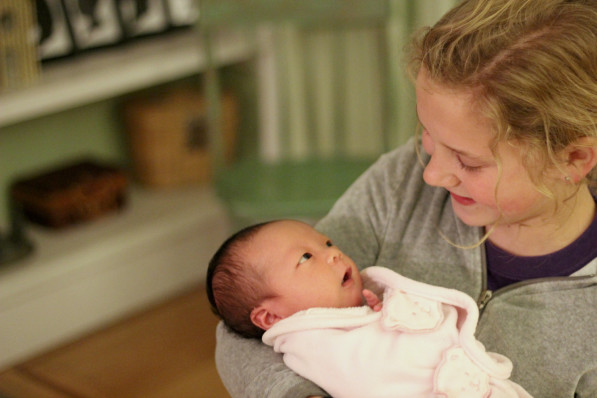 But, honestly, maybe it's just easier to talk about how hard it will be on them than talk about how hard it's going to be for me.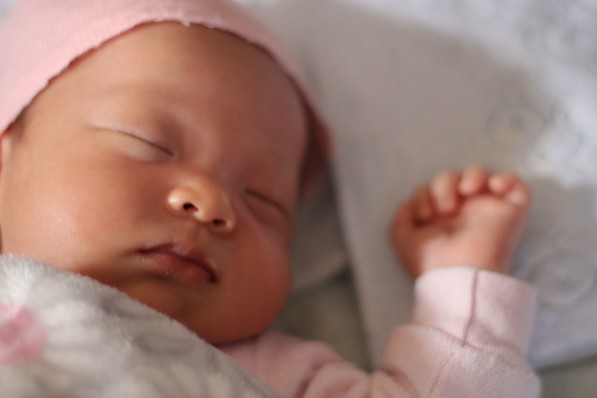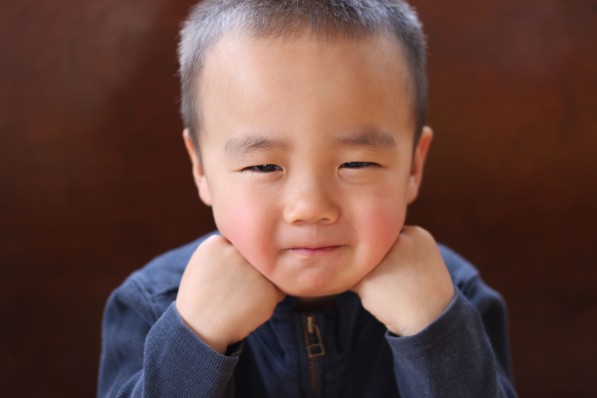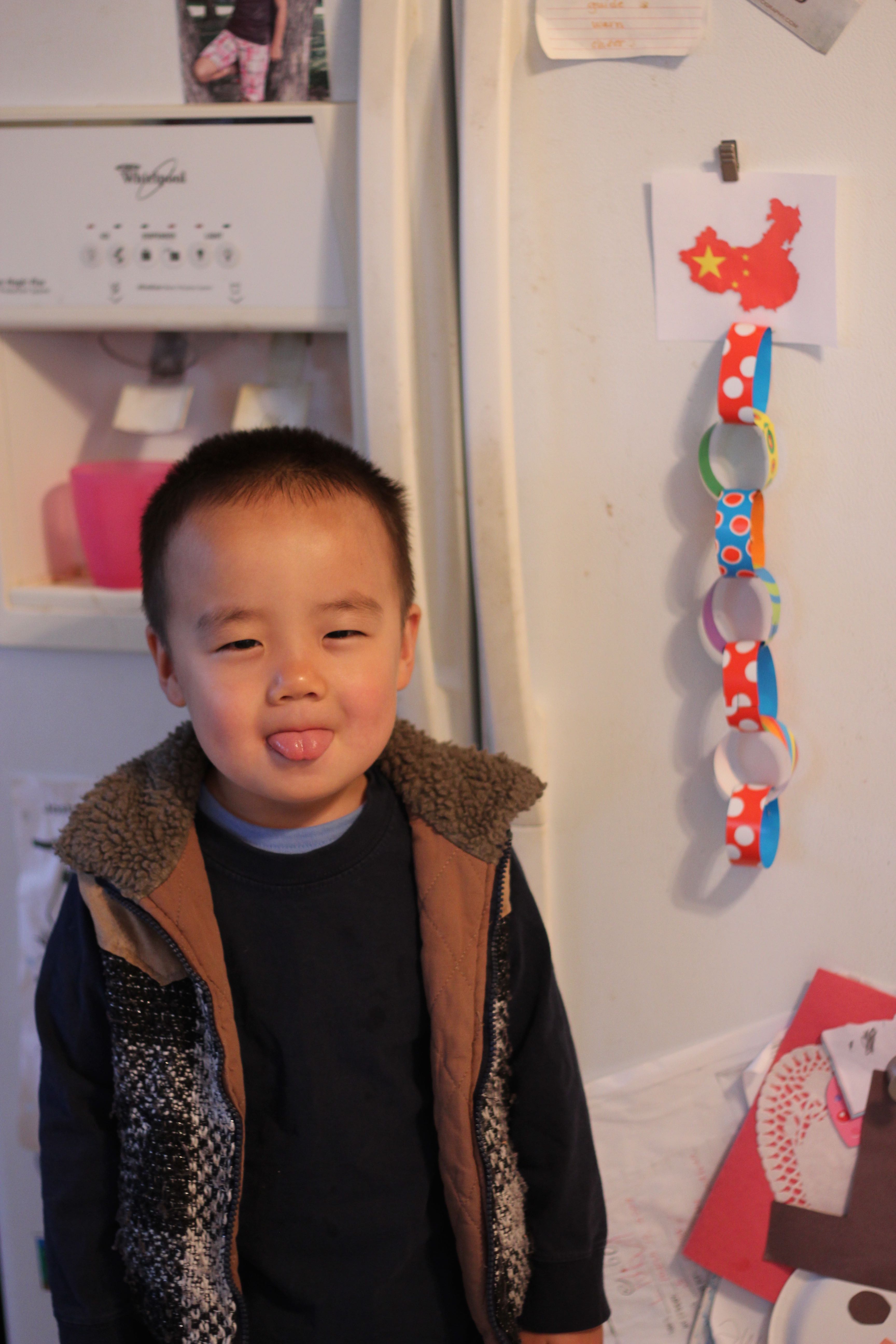 When Lydia saw the paper link chain that I had made with Caleb and put up on the frig, she said:
I remember when we did a paper chain to countdown to Disney World. That paper chain was happier.
It was.
There are 10 people who are about to go through a big transition here next week, and it's actually already started. The goodbyes have already begun as we go start our last times for everything. There's sort of a pervasive lump in my throat, and I feel like the bright and cheery polka dots on our countdown paper chain are mocking me.
I know that paper chain is going to get shorter and shorter until all that is left is a patriotic picture of China that Caleb is excited to take home with him and a lot of tears.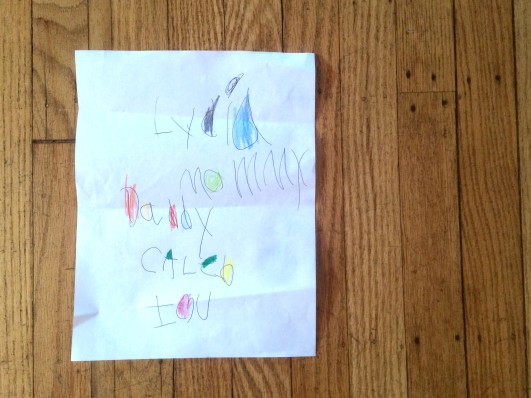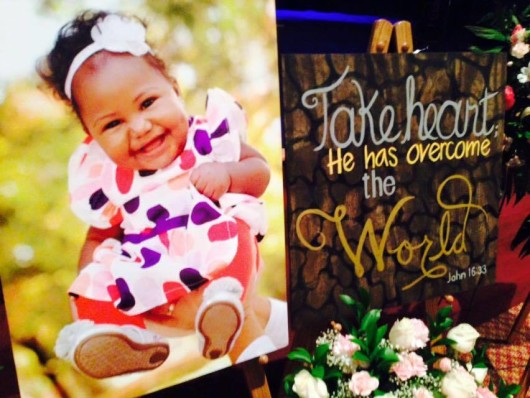 Dear friend,
We know what today is. Your baby would have celebrated her first birthday today. We can't know how you feel today and for the last month leading up to today since the Lord took her home. We can't know how you will feel moving forward from today and everyday after. We can't relate on that level. Our vain attempts to imagine being your position fall so obviously short. Even still, though we do not know the loss you know, we know the God you know.
He is present, never distant.
He is active, never still.
His vision is way bigger than the small glimpses we are able to see.
He is the only author of peace.
He loves you.
He loves your marriage.
He loves your family.
You are His.
He is good–but not only good–He is good in you, for you, and to you.
In those times when you may find yourselves looking at each other and unable to even speak, unable to put words to your hearts, may the Holy Spirit who is in you preach those truths and others to you. May they take solid root in your hearts, and may they fill you even in the depths of your being that seem unfillable.
We are trusting in the God we know to provide healing to all of you in a way that only He can. It may look very different that you may expect or even want right now, but we trust that He will build you up in time as you press on and that in so doing, you will see Him in ways others never will.
We have not forgotten your sweet daughter on her birthday today. We have not forgotten you. But, more importantly, He has not forgotten you and will not for a single moment. We pray that the impact of Avery's life would go on and on and that you'd experience those blessings personally and see glimpses of ongoing blessings of her life to others all of your days.