The only thing I can hear right now is the sound of my washing machine and Lydia trying to whistle as she rides her bike in circles on our driveway. The quiet is so so quiet.
Helen caught me crying as she walked in as I was writing my letters to them. I giggled a little as she always seems to do and said something silly like, "We show our emotions a bit more than you do, don't we?" She answered with, "Yeah, I am emotional too but I save my tears for when I'm laying in bed."
They all went to bed Monday night quietly without saying goodnight.
We stood at the edge of the security line, people bustling around us as the four of them and Mark and I blocked traffic and hugged once then twice. We said goodbye, and I am pretty sure I saw some tears on Helen's cheeks through my own. She must have waved goodbye about 6 times after they walked away.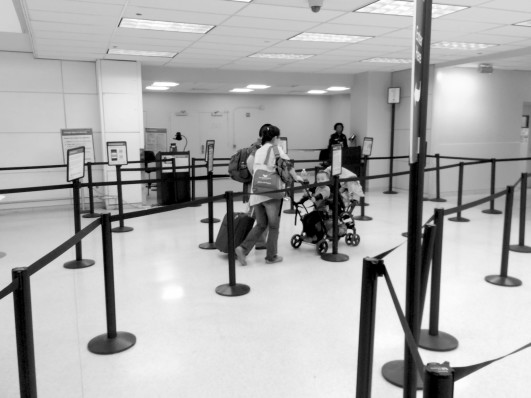 The six of us ate ice cream for dinner last night at our dining room table with three empty chairs. We keep seeing reminders of them which is a good thing since sometimes we all just pause and say, "Did that all really just happen?"
It did. And, we don't want to forget any of it.
Though we may not make rice for a while.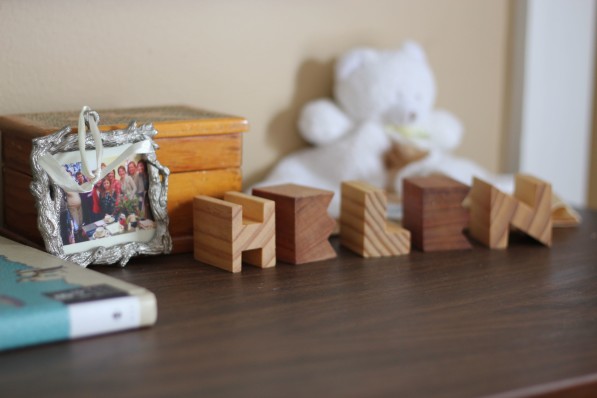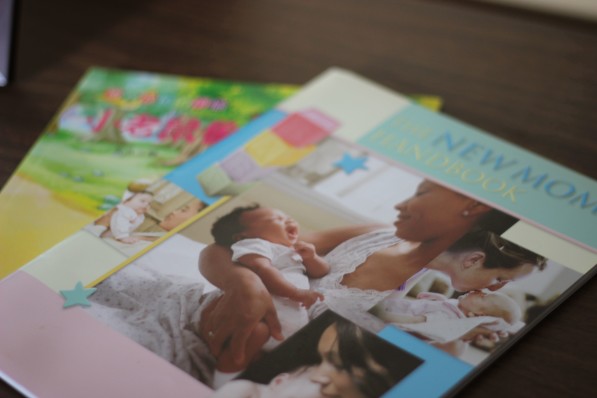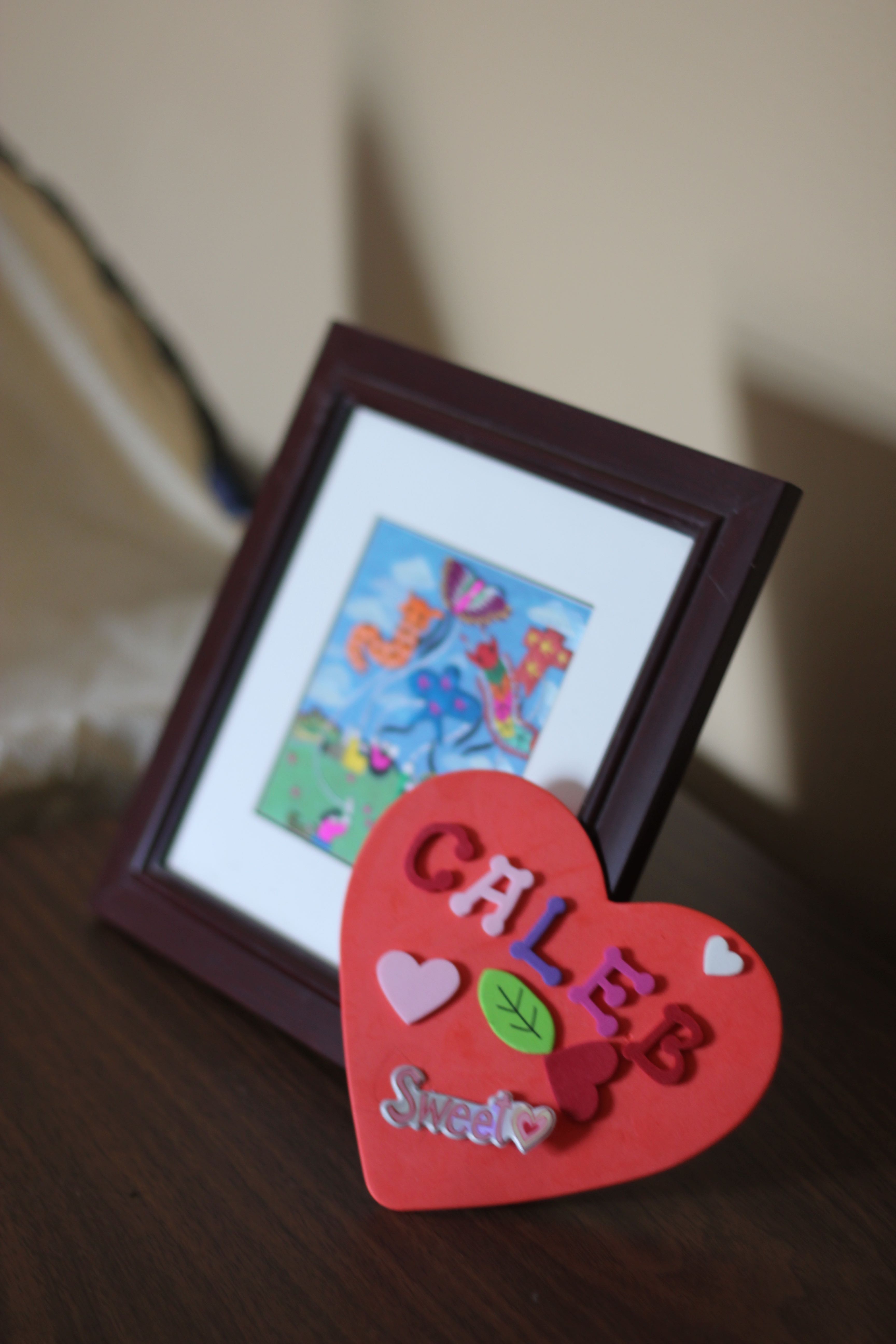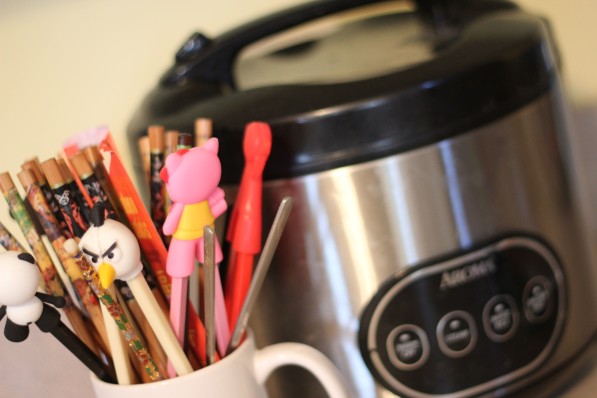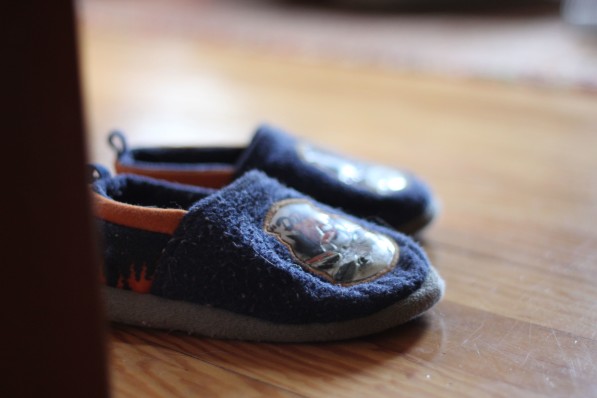 Thank you to all of you who cared about this story,
who encouraged me in specific ways and cheered us on, calling out the good they saw so we'd be energized to continue to press on,
who sent hand-me-downs for Grace and gathered maternity clothes,
who handed me a gift card for groceries and the like,
who threw Helen a baby shower and came out for it in the snow,
who listened to me go on and on about "our" labor and delivery,
who made Frank and Helen and Caleb feel like they were at home and a part of an even bigger family.
They clearly are.
While our hearts get used to our new normal, our hearts are full for this family whose journey is still at the very beginning and for our even bigger family that we didn't see as clearly as we do now.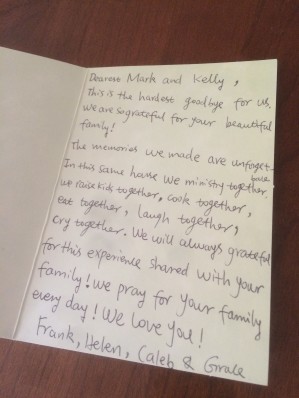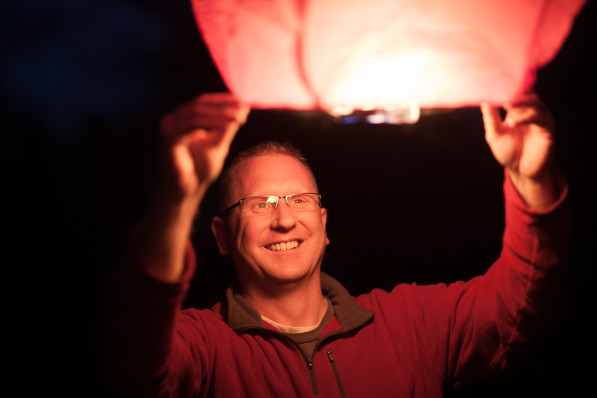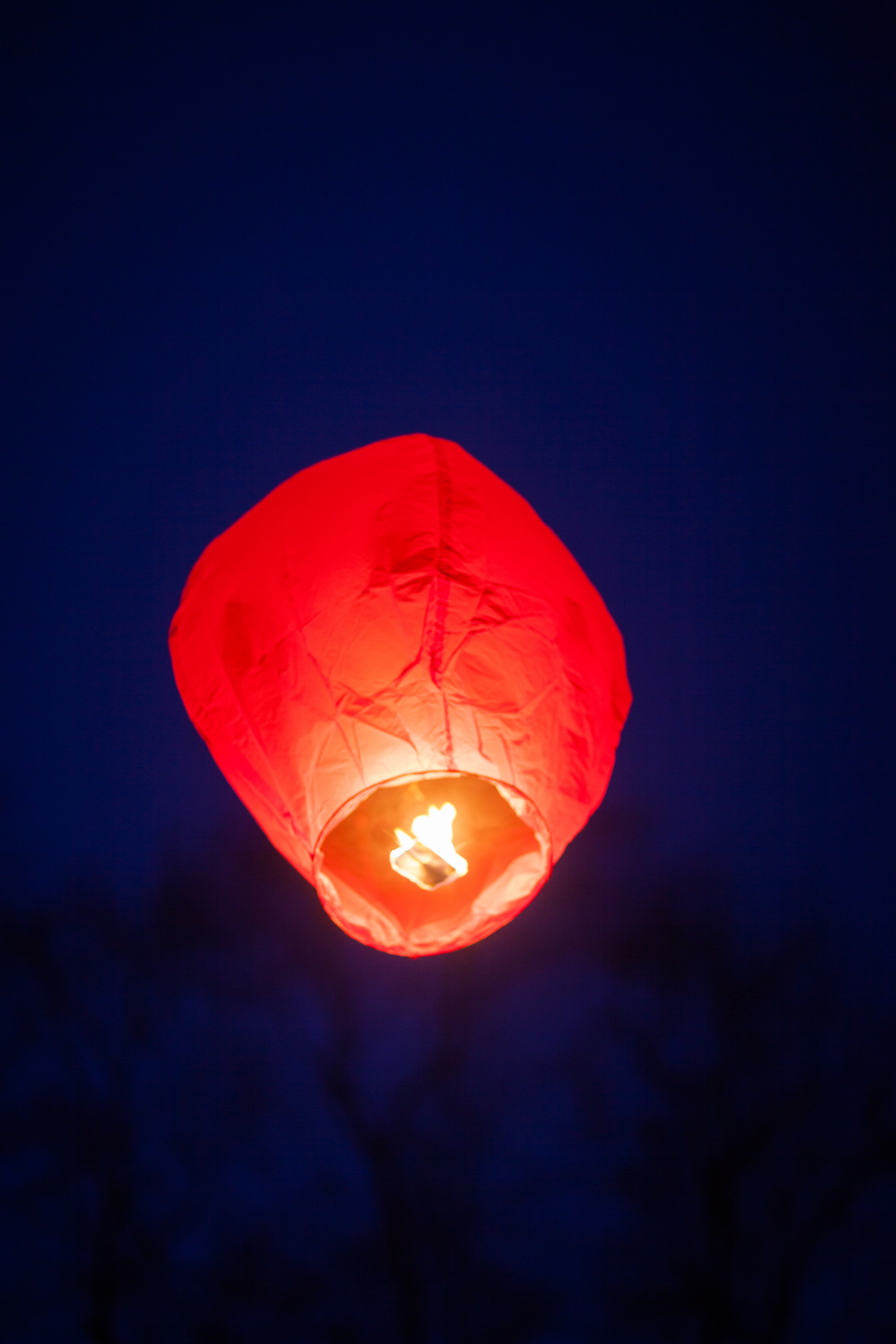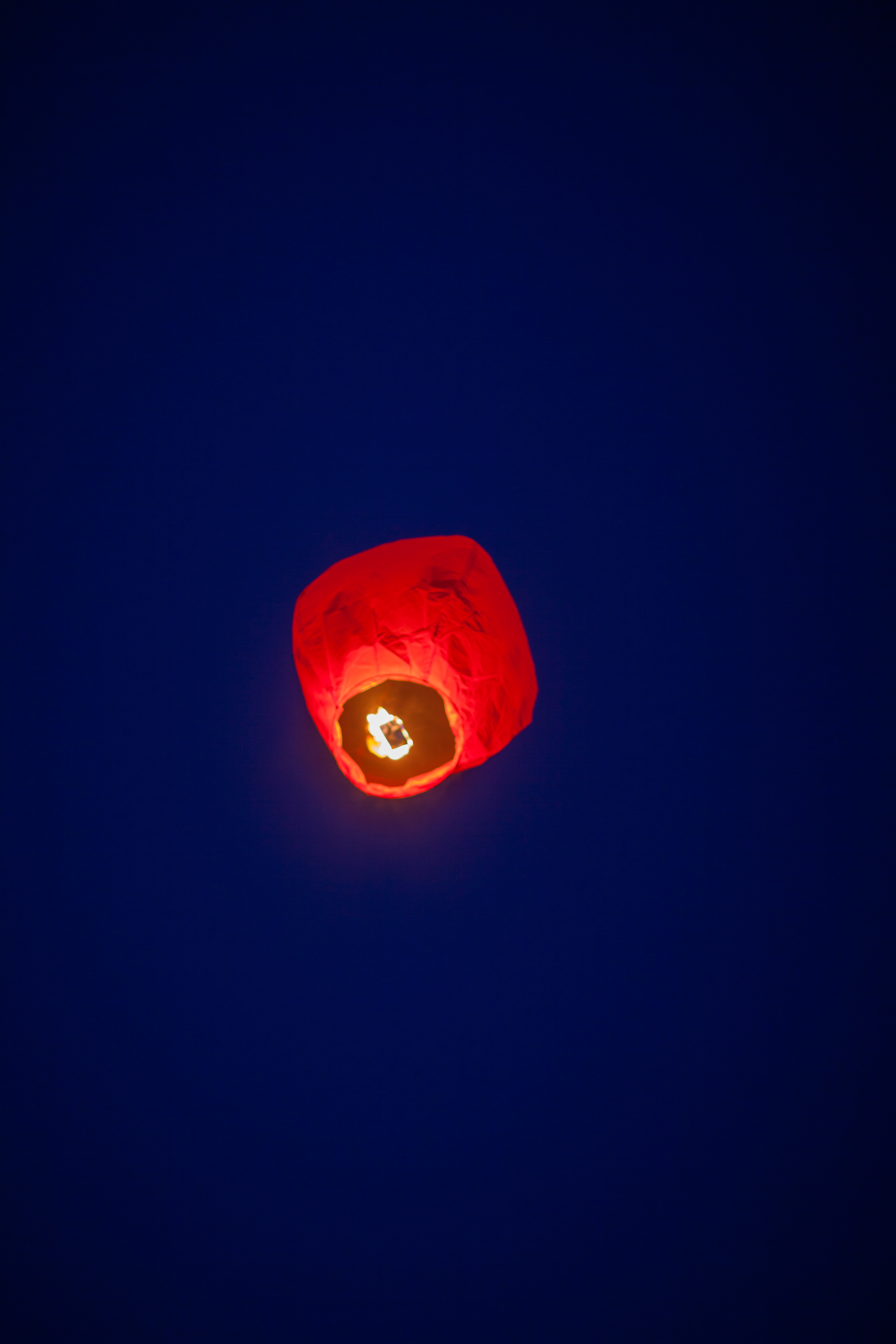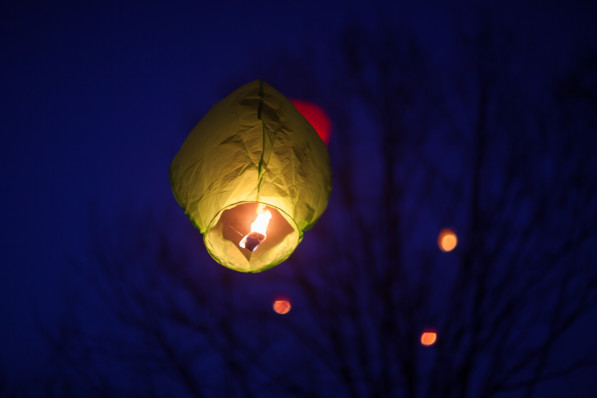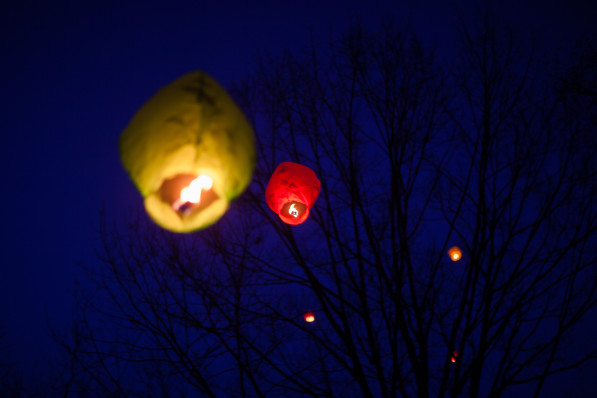 Sending them out with beauty and prayers
as a family
as a community, as a body
grateful for the glimpse He's given us of just how big He is
and just how big His family is
Dear Linxi, sweet Baby Grace,
You are 4 weeks old today, and you're already world famous. People from all over the world have been following your story and excited about you. People on both sides of the world were thrilled to welcome you on March 23 on the day you were born. And, I think I was the most excited of all aside from your mommy, your daddy, and your big brother.
You were desired and loved before you even came to be. Your mommy and daddy knew that having you would be very hard because of the rules in China. But, they wanted you so much and believed with all their hearts that God would protect and provide for you. And, He did, but not in the way they may have expected at first. He brought your mommy and brother here to us, all the way across the world, so that as you grew inside your mommy, you would be safe and secure. Our home became their home, and we lived our days together, our excitement for you growing as March grew closer, knowing that we'd meet you soon. We talked about you all the time and imagined what you'd be like. We couldn't wait for you to come and to meet you. You turned all of our lives upside down before you even entered the world!
I held your mommy's hand as she labored to bring you into the world. I watched your daddy anxiously try his best to comfort her. I was there when you took your first breath, watching it all happen as it seemed like time stood still. You are a miracle, sweet child. And, as happy as I was to finally meet you, I felt a little sad too because I knew my time with you would be short. Most of the time I had with you was while you were still growing inside your mommy. Now that you were here, all the talking, anticipating, and imagining was over and our time would be spent preparing for you to leave and go home.
I've heard there's a Chinese saying that goes something like this–fallen leaves return to their roots. It's time for you to return to your roots and go home to China where God has called your family to be. I trust that the God who moved mountains to bring you into this world will keep you safe and guide you with His hand so that you will grow into the young woman He wants you to be. And, I can't wait to watch that happen from afar. He is going to use you to change the world. But, as you return to your roots, I want you to know that your roots are deeper than China alone. You will not remember our time together and how two families became one to bring you into the world safely, but your roots are here too in a way that is far more significant than that passport that says you are a citizen of this place. You belong here too. I may have given you your Western name, but I have no claim to you; you are not our own. Yet, we will always see you as part of our family, an extension of ourselves. And, because of that, we will always feel the heartache of missing you when we are apart. We will look back on our days spent with you and this season of our lives with joy knowing that God used us to change the world by helping to bring you into it.
Aunt Kelly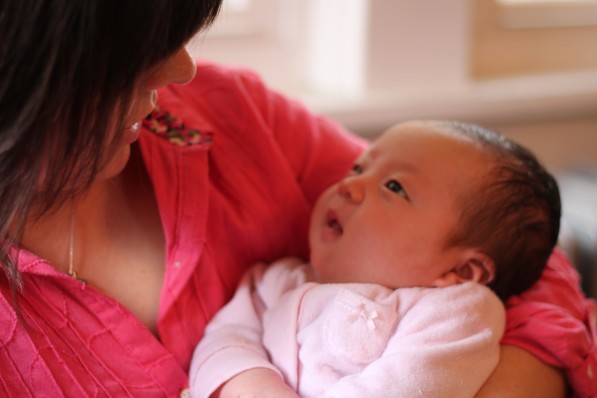 All my life, I've envied people who are hospitable. I have watched my mom host big family meals and thought, "I wish I could do that, but I'm not good at it." I saw my sister's perfectly decorated house and thought, "She's so good at welcoming people in her home, but I'm not good at that."
When we first talked to Frank about having you come stay in America so that you and your new baby would be safe, I remember suggesting that you go between our house, my parents' house, and the Cunninghams' house. That made sense at the time. You would get to spend time with everyone involved in the work. I would get to know you and Caleb better—but for a limited time, because afterall, my home was not that big or that nice and I wasn't really good at hosting and making meals and sharing my home.
Then, you and Caleb came. And, our home became your home, and the decision was made for you to stay here for the entire duration of your time in America. I wasn't sure I could do it, not because of anything about you but because of my own weaknesses. I was afraid I wasn't good enough, wasn't generous enough, wasn't kind enough. But, as time passed and as we pressed on, living life side by side, I discovered that I wasn't worrying about things I had always worried about before. I found that giving time and energy and money for your benefit wasn't so hard after all. In fact, I wanted to do it; I enjoyed doing it. And, those things that I thought disqualified me from serving you became what made me the most qualified to serve you. I didn't have to be the best hostess with the nicest house; you were comfortable here. I didn't have to be the best cook; you cooked beside me and our dinners for 9 were always just right. I may not have been good at sharing before, but God softened my heart to show me that nothing really belonged to me in the first place.
I still don't have the gift of hospitality according to the way I used to define it and how most people do. But, over the last 6 months as you have lived with us, God grew in me a new gift of community and giving that I did not have before. While He grew your womb, He grew my heart. While He built the life inside you, He built new life inside of me too.
You are a woman after God's own heart, a woman willing to endure big things and great cost in order to do what God has called her to do, all in order to live a cross-shaped life. I admire you, dear sister. I will always remember our time together as one family under one roof, struggling to serve Him and each other well. It wasn't always easy, I know. But, I believe that God was glorified here, and I am forever grateful for everyday of it.
Be blessed as you go forward with the courage you have shown here, standing firm in the calling you have committed your life to. Continue to wear strength and dignity and may those be what makes you beautiful all your days.
You will always have a home here.
Kelly