It was our last day on the other side of the world. When we were told that there were no flights out of Beijing that day and that we'd have to fly to Shanghai for a 9-hour layover and then fly home, we thought we had the worst travel agent ever. But, then we remembered who lived in Shanghai.
I had advocated for him once, having been drawn in by his sweet smile in a photo I happened to see on a waiting child list online. I was thrilled when a family said yes to him and started the process to bring him home. A year later, when that day came to meet him and make him theirs, it ended with broken hearts. They weren't prepared to parent him and they came home with empty arms and heavy spirits, and he went back to the place he thought he'd never see again with more brokenness than what was there before.
Rather then spend those 9 hours sipping hot milk teas in Shanghai, we grabbed our suitcases and found the guide whom I had hired ahead of time and drove wide eyed through the streets of Shanghai until we reached the gates of the orphanage where nearly 800 children call some semblance of home.
Within those gates, we met the boy whose smile had made me pause one night as I was surfing online. There we held his hand and asked him questions and took his picture and let him take ours. There we talked to his teacher and heard about how clever he is but how he doesn't like to study much. There we told him he was special, that he was loved. He told us he wanted another family; he wanted to try again. We told him we'd make sure we'd share about him with everyone we could until we knew he had a family.
It was only an hour later when we climbed back into that van and returned to the Shanghai airport to fly home. I confess that I wondered if it would happen for him, if a family would have the courage to adopt an older boy who not only had a special need but who had already been sent back by someone else. Even with the stories and images we could share, I wondered if he…if He…had a family for him.
My travel home from this trip to China is much different than my last trip. No glitches. No layovers. No delays. Just a taxi to the bus station, a bus to the airport, a nice visit to the United lounge courtesy of our bosses' wife, and a row entirely to myself on my direct flight home.
But, His timing is perfect, as it always is because instead of spending the last day of my trip visiting a boy who desperately needed a family, I got to see him receive one. This morning, as I was zipping up my suitcase and sipping my instant coffee, I received this.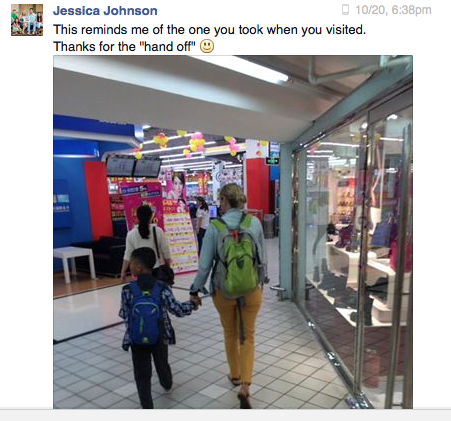 Today, on my last day in China, the little boy I called Lee became Brody. Today, the child whose heart has been scarred got to hear the words "I love you" and "we're forever."
It didn't need to be today that I saw those pictures, but it was. They were a gift to me, a little pat on the shoulder just to remind me that He's going before me and that His plans for me are perfect and that all I've gotta do is follow Him, the "worst travel agent ever."
Lord I find You in the morning
Lord I seek You everyday
Let my life be for Your glory
Woven in Your threads of grace
Oh how I need You
I'm going to be honest. Meeting orphans, looking them in the eye, knowing the truth, is hard. But, nothing else brings me as much joy and happiness as being in China and holding these China babies in my arms. My heart has never been so full, and I have never loved as much as I have before coming to China. These China babies do more for me than I do for them. My life has been changed by meeting them. I'm ruined for anything else. This trip came after I had already lived in China for 2 years working with orphans with special needs. I didn't know why I was coming back at this time, except that I REALLY wanted to. Sometimes God calls us to things, or something happens in our lives, and we don't know why. Sometimes we will never know EXACTLY why we were called, or why it happened, but I know that God can and does make everything beautiful. If we step out and give our lives completely to God, He will show himself faithful and bless us beyond what we could ever ask or imagine. Sometimes it's hard, and we feel like we can't go on, but God doesn't ask us to do it on our own strength. When I feel like I'm done, like I can't do anymore… I can't fall in love with another kid, He gives me the grace, peace, and strength to keep going. All I do is cry out to him and He picks me back up.
This week I didn't want to fall in love with one of the kids but kind of knew it would happen anyway. So…
…Let my life be for your glory…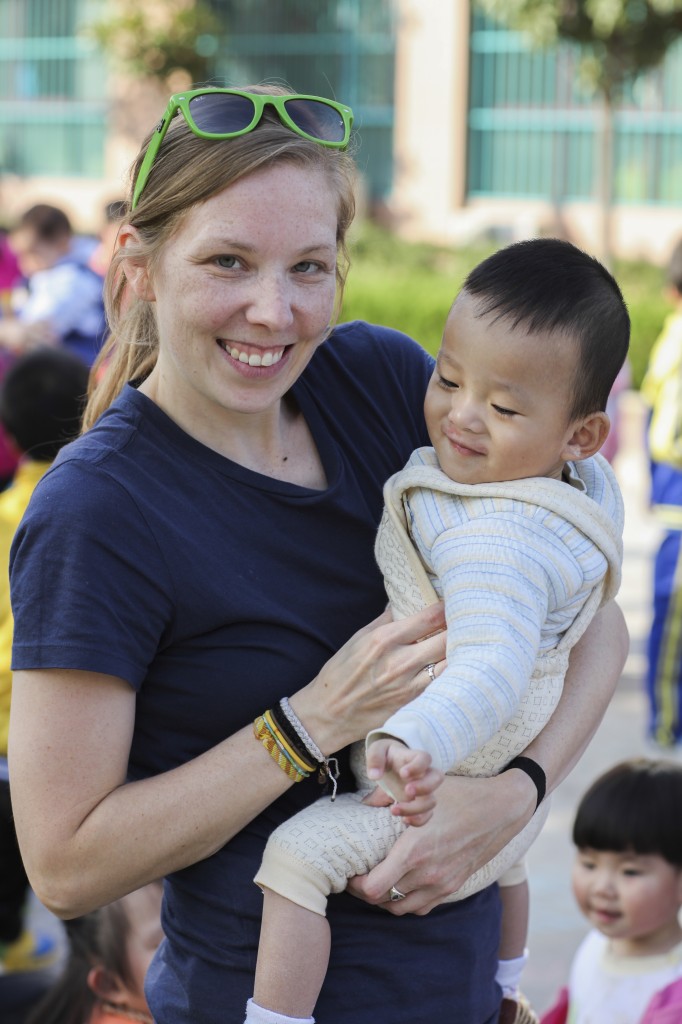 On the second day at the orphanage, I was sitting on the floor holding one of the kids, when a boy sitting in a bumbo chair reached around and grabbed my hand. I had just sat down and, since his back was facing me, hadn't made my way to him just yet. But, he noticed me sitting there and grabbed my hand. I moved a little closer so I could hold one boy and also hold H's hand. Well, that was it. When his little hand grabbed mine, I was done for. Over the next few days, I tried to hold all of the kids equally, but I couldn't help holding H the most. He gradually started making more eye contact with me and would lean his head against mine. Oh man…when that kid smiled or laughed or put his little hand in mind, my heart seriously melted.
I am still not sure why exactly God had me come here. But I came anyway and if only for those sweet moments with H, it was worth it. There were so many amazing moments this week, too many to write about here. I am so humbled that God let us be part of his work. I feel unworthy and ask, "who am I?" that for a week, God let me hold and love his children. If I can love one child this much after a week, how much more does God love them? How much more is He taking care of them and holding them in his arms? I might not be able to hold H again, but if I've learned anything from my time working in a foster home and visiting kids waiting for families, it's that God has a plan, and holds onto them when we can't. Our time there was temporary, but God never leaves them or forsakes them. My heart is breaking, but praise God that he heals the brokenhearted and puts the lonely in families.
As I end this post, and as we pack up and prepare to travel, I'm listening to Crowder's "Come as you are." One line in the song is a perfect way to end, and gives us hope in a broken and hurting world.
Come out of sadness
From wherever you've been
Come brokenhearted
Let rescue begin
Come find your mercy
Oh sinner come kneel

Earth has no sorrow
That heaven can't heal.
Earth has no sorrow that
Heaven can't heal.
____________________________________
In the past 7 years, Chrissy has traveled to Brazil, Australia, and Papua New Guinea, but no other place grabbed her heart like China. She spent 2 1/2 years working at Shepherd's Field Children's Village, a foster home for special needs orphans, located outside of Beijing. While on staff there, she homeschooled for a family from the US, helped with visitors, and worked with the chinese staff handling donations and supplies. She went to China with the plan of only staying for one year, but immediately fell in love with the children and knew that she would stay longer. With the desire to continue advocating for waiting children and serving as He calls, Chrissy joined the Sparrow Fund's team to serve at an orphanage in Shaanxi.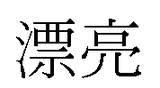 Piaoliang.
Mandarin for beautiful. It is the first word I learned and have actually remembered among all the others.
When I decided to come to China to serve in the orphanage, I expected darkness, fear, sadness, hurt…suffering. From the moment we arrived at the orphanage on that first day, these preconceived expectations were shattered. My very first thought as we pulled into the gate was, "how beautiful." Each hall so bright and cheerful, every detail and decoration exploding with color and life. Beauty. And, the children. Each one unique, sweet faced, deep and hopeful. Their smiles, full of promise and truth. They are beautiful. The nannies…their devotion, attention, and playful love for each child…again, beautiful.
The theme for the photo workshop on the first day was beauty. The children were instructed to take pictures of things that they found beautiful. Our little WY galloped around the front courtyard, taking pictures of everything from concrete to bricks, a shoe, and the side of a metal van. The whole time I followed her around and watched with the feeling a parent gets when they are watching their child do something that is too advanced or "out of their league." You know, that, "awww…that is so cute" feeling. The assumption that little WL could not understand Ben's directions because of her delayed cognitive development was there. She bent down to take a very VERY close shot of a 3-foot section of clover. I just thought to myself, "wow, that is going to be a pretty rough picture." Upon seeing the developed image, again my expectations were shattered. The ever-changing hues of green, the veins winding through bringing life to the sturdy stem, the smallest drop of rain cradled on a single leaf.
Beautiful.
Piaoliang.
Little WY taught me to ignore my schooled knowledge and years of wisdom, my everyday ho-hum look at life. She taught me to crouch down really low to the ground, to life, and capture what is there beneath the expectations and knowledge. We must look deeper than what is normal, what is comfortable, to see the beauty. We must let go of preconceived ideas so we can consider and see more closely the beauty in God's creation. He has made all things…all and everything beautiful. We just have to look more closely sometimes.
Piaoliang.
Ecclesiastes 3:11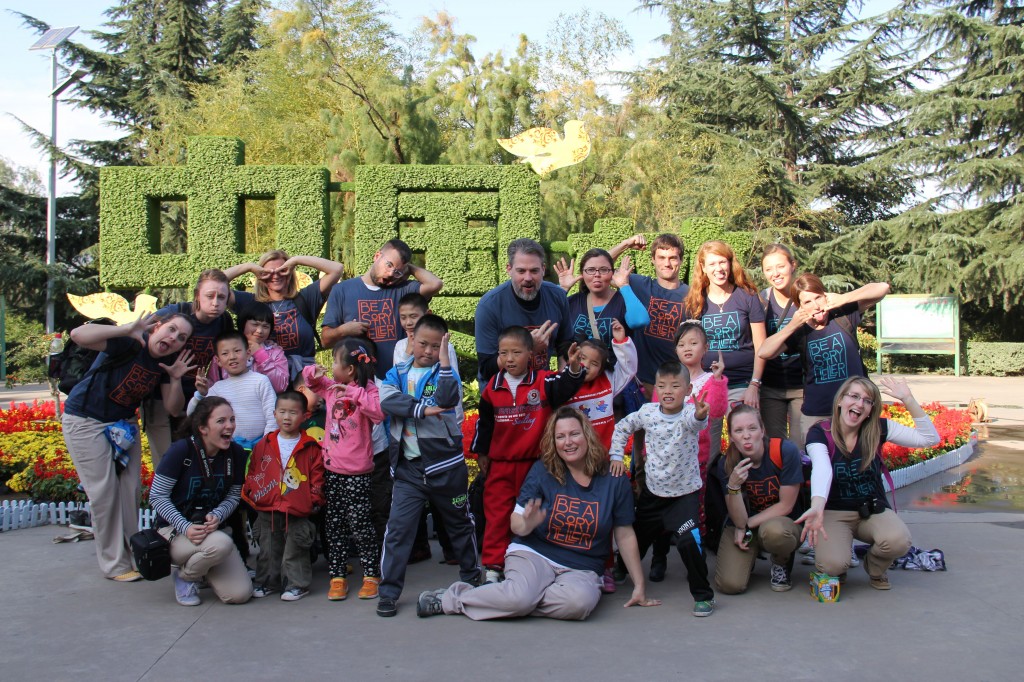 ____________________________________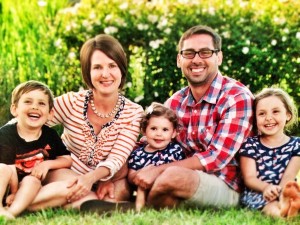 Beth Curry is the mother to three young children and married to a middle school teacher. Her heart for ministry has always been with youth, particularly high school students. She taught high school social studies for 6 years before deciding to stay at home to raise their three kids. However, she continues to work with youth as a leader for her church's youth group, where she seeks to help teens embrace and know the grace of The Lord. More recently, she has become truly aware of the everyday blessings and love that the youth, as well as her own children receive and she was overcome with the desire to share the basic gift of love with the fatherless. This desire, and the will of God led her to join a Sparrow Fund/AWAA trip to an orphanage in China. Here, Beth hopes to share the basic love of a mother and the love of Christ with the nannies and children.
The righteous deeds of the saints—the good things we do in the service of Jesus…they are our glory, they are Jesus' gift to us…He made it Himself as beautifully as only the creator of the sunsets and of stars can.
–John Hindley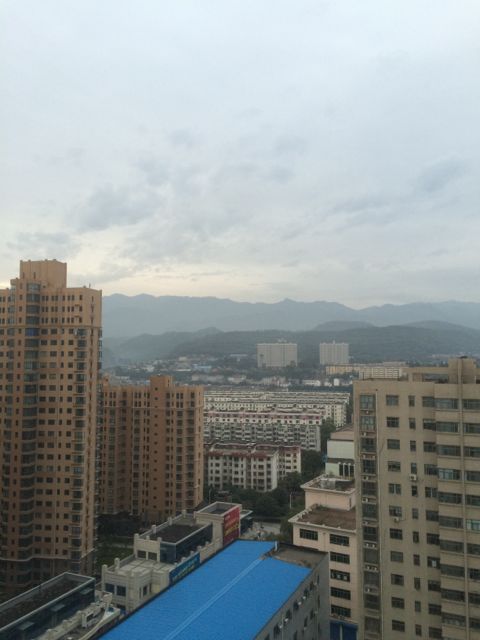 it is not about us.
it isn't even all about them.
it's all about Him.
His heart. His kingdom work. Drawing us and them, His creations, closer to Himself.
Revealing even just a glimpse of who He is through touch…locked eyes…words that we cannot understand but expression and tone that we can…relationship.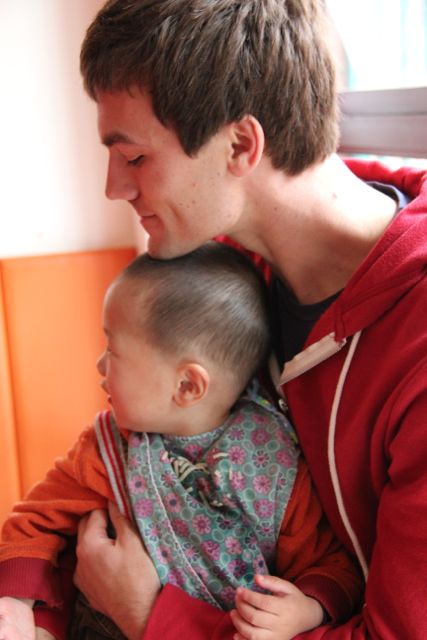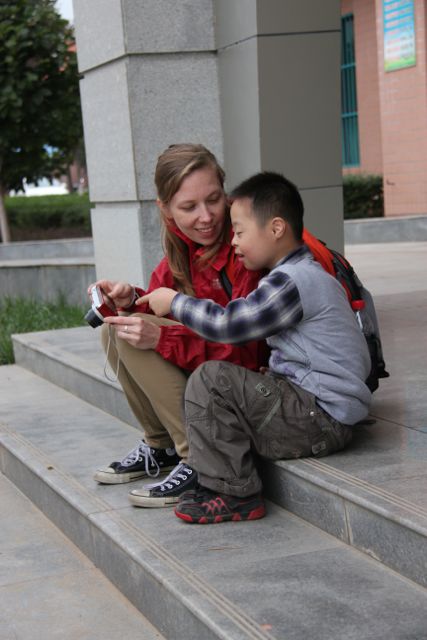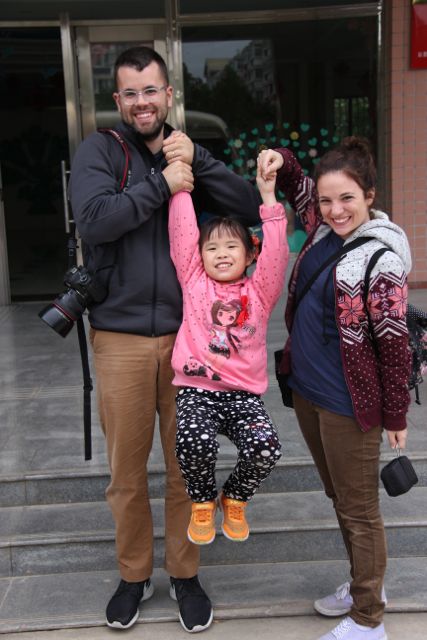 I imagine Him smiling, nudging me along much like I do the children before me.
He's saying…
Let me show you who I am.
Come take a look at hope.
Come and see my redeeming love.
Let me guide your hands to join me.
Be my ambassador
not because you are worthy but because you are my child and I can't wait to show myself to you.
I am good.
Right here.
at this orphanage in China.
I am good.
I am.