It was Monday morning, 5 days post due date. I had gotten out of bed early and spent time in the Word and in prayer. I had been pleading with God for days to bring that little girl into the world. But, I prayed with a new sense of urgency that morning. Not only was the time we needed for all the documents and travel approvals decreasing, we also had Together Called approaching. That morning, I was preparing myself for sending Mark off alone to run the marriage retreat we had been planning for a year and praying hard that that would not be needed.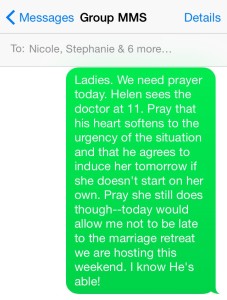 At 7:10am, I sent out a text to a few girls in my circle, asking them to join me in prayer. 7 minutes after I sent the text, Helen came down to the kitchen in her robe and told me she wasn't feeling well. I think I may have even yelled "Hot dog!" which likely confused her and seems completely idiotic on this side of the birth story.
I told her I'd give the doctor a call, and we would head to the hospital after we sent the last kiddo off to school at 8:15am. We surely had plenty of time as her contractions were 10 minutes apart still.
30 minutes later, she came to me again and said she thought we should move a little faster. Her contractions were 5 minutes apart now. Ummmm….what? 
But, someone had to stay home with their son Caleb. We'd have to wait until 8:15. That was only about 30 minutes more; surely, we'd be fine.
30 minutes later, when we got in the car to go to the hospital, Helen's contractions were 3 minutes apart. Did I mention that the hospital is about 25 minutes away? Turns out there's traffic at 8:15am too…yeah….
Just try to picture this…Helen in front seat, holding her seat belt away from her, huffing and puffing every few minutes with intense contractions and squirming in her seat. Frank in the back seat completely quiet. Kelly white knuckling the steering wheel, weaving through traffic with my flashers on, cars honking at me as I did, trying to encourage Helen with, "You're doing great" "Hold on." "We'll be there soon." "Hang in there." "Not much longer" and other phrases all while Chinese praise music is playing on my iPhone in a vain attempt to bring peace to the whole situation. As I surveyed what was happening, I literally formed a plan in my head about pulling to the side of the road and handing Frank my Chinese-music-playing iPhone to call 911 so I could be coached to deliver this baby on the highway. That's how bad it got.
You can only imagine how relieved I was when we pulled up to the hospital 45 minutes later, and I knew I wouldn't be featured on the evening news with the headline: "White woman delivers Chinese baby on the side of the road." Leaving the car running at the entrance, I used the phone at the door to call Labor and Delivery and tell them to come get Helen with a wheelchair NOW. But, apparently, NOW wasn't going to be fast enough. Holding her back and rocking, Helen said she felt the head and wanted to push.
Oh no you don't. We are not having this baby on the pavement outside the hospital. 
I pushed the emergency button to open the door and rushed Frank and Helen into the elevator and pressed the button for Labor and Delivery. The woman with the wheelchair was there when the doors opened.
You almost needed to bring a stroller down with you, lady. 
Once Helen was safely in the chair and rushed off, I rushed back downstairs to my car which was still running on the street outside the hospital. I parked it safely and then grabbed all the bags and ran back to the hospital.
I am not in good enough shape for this. I sound as bad as Helen does. 
Now back to the Labor and Delivery floor, I reunited with Frank and Helen just in time to tell her the bad news that she wouldn't be able to get an epidural and the good news that she was having a baby…like…now.
She was 9 cm. dilated when we arrived. She started pushing about 15 minutes later, waiting only because she was urged to wait for the doctor to arrive. And about 15 minutes after that, at 9:31am, all the chaos paused and the world stood still as Helen's cries quieted to the sound of the cries of a baby girl.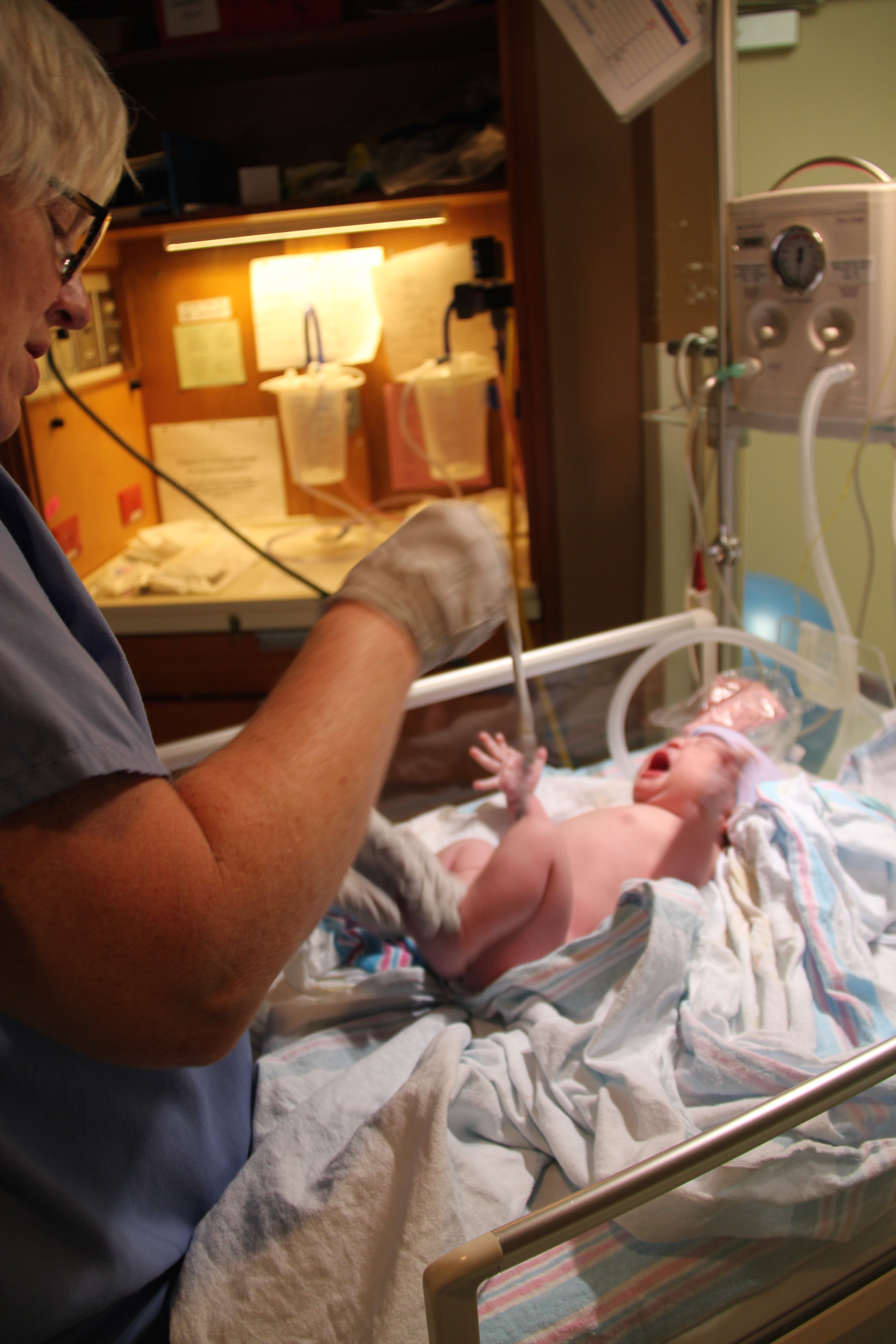 I laughed aloud and cried at the same time as I held Helen's hand and watched the first breaths of the child who has turned all of our worlds upside down for the last 6 months.
(and, yes, I've been telling this story to everyone who will listen to me since Monday because I'm still debriefing and getting over the stress of nearly delivering this child in the car. So, you may hear me tell it a few more times as I perform some self-therapy.)
More to come. But, for now, just have to share just a little bit of all this goodness.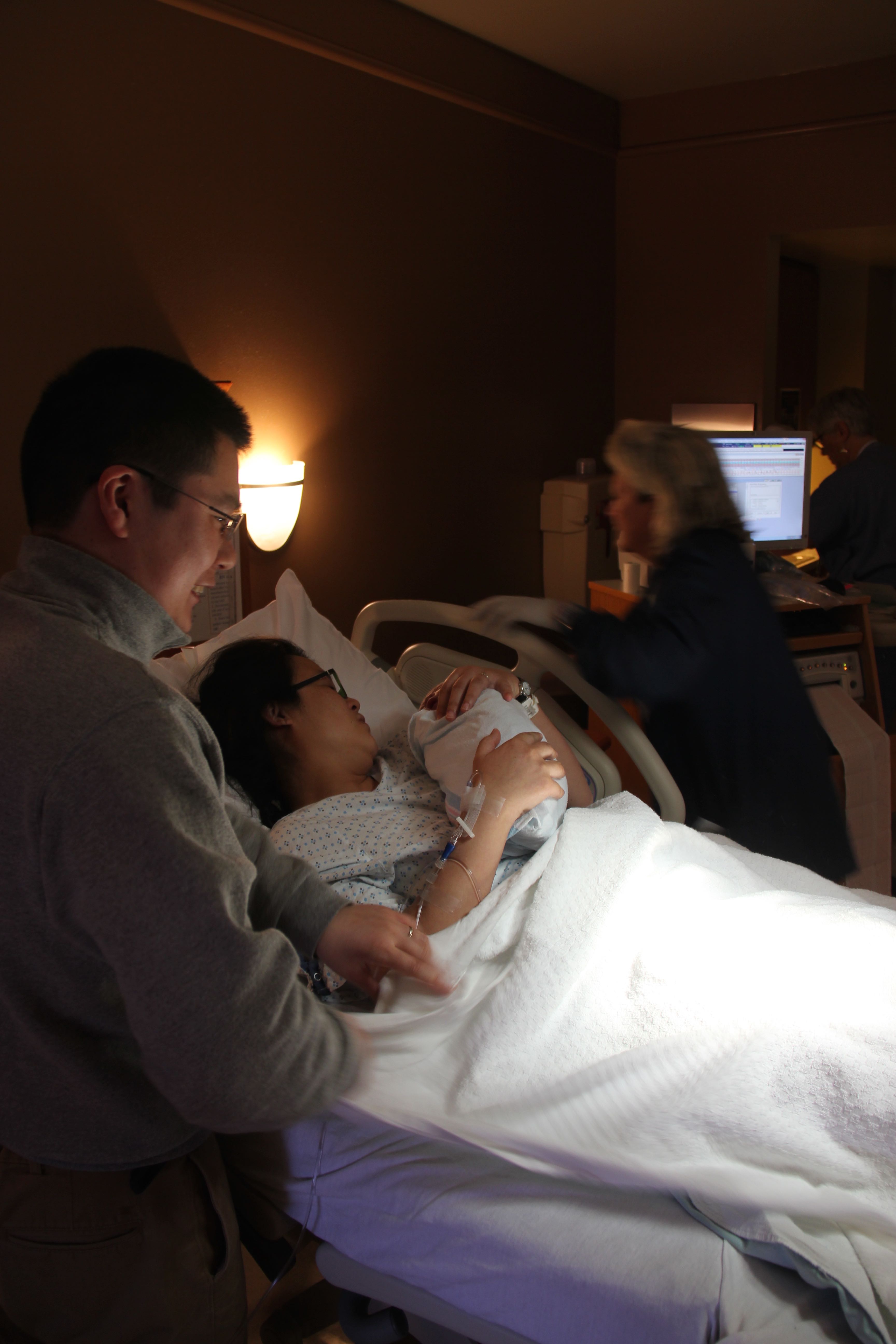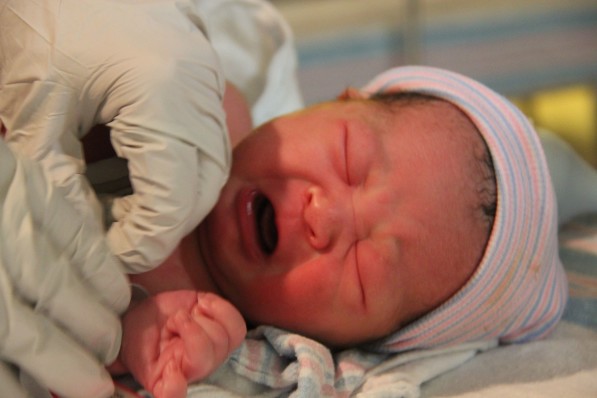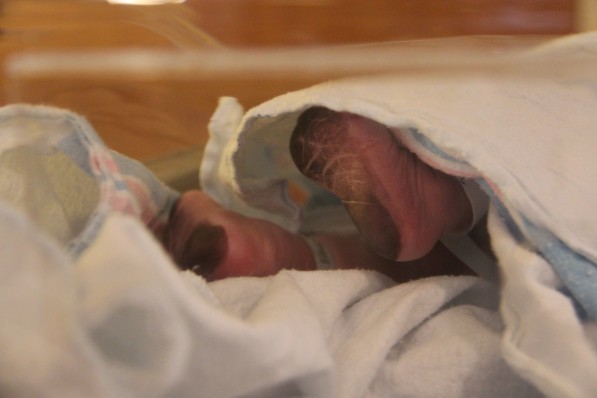 We're still here.
I've put my hands on Helen's big belly and spoke sweet nothings to that little girlie in there. When that didn't seem to do anything, I tried to reason with the baby, explaining that being late is not a good habit to get into and that we really need her to come on out here. When that didn't seem to help either, I tried to tell her that I was starting to feel a little sad because everyday she stays in there is one less day I get to spend with her before she goes back to China….and that is kinda soon.
But, alas, we're still here, praying, praying, praying for His mercies to bring this baby safely out to the world very soon. We know in our heads that His timing is perfect. We're choosing to believe it in our hearts too, thanking Him as we pray for His protection thus far and asking Him very specifically to bring this baby into the world soon so that there is plenty of time to do the paperwork needed to get her home and that He would allow me to not miss any of the marriage retreat that we are hosting next weekend as well….because there is no way I'm missing this baby's arrival. No way.
Somehow,
the little boy who followed Daddy around and cried to be held,
the little boy who loved Buzz Lightyear and every type of robot…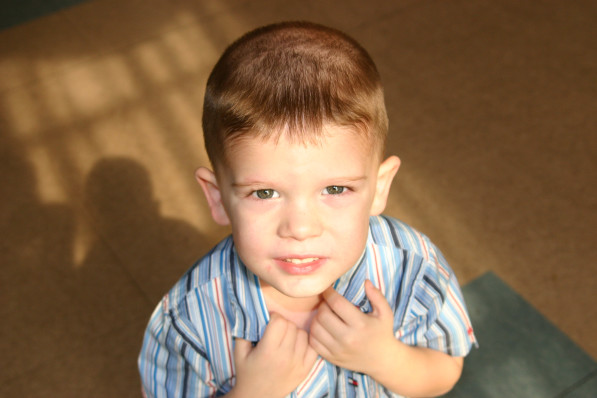 Somehow,
that little boy grew in stature and wisdom and became a young man,
a young man who loves time with Daddy and pretends not to like hugs,
a young man whose dresser is covered with a dusty robot collection that will likely remain forever,
a young man who smiles at the little ones in our home and snuggles with the cats as he quietly reads,
a young man whose laughter makes my heart swell.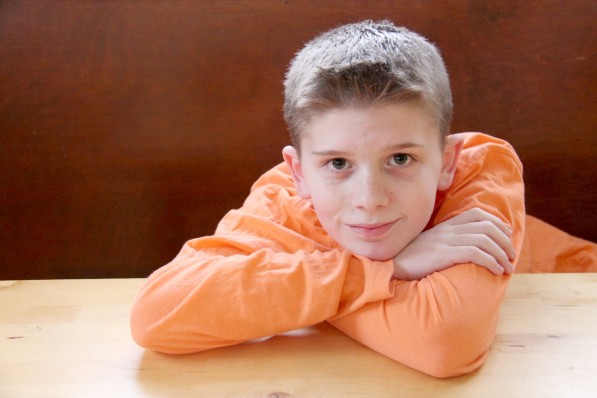 13 years ago, he made me a mother.
And, ever since then, God somehow has used him to help make me into the woman He wants me to be.