In January, when we visited the orphanage where you have lived, we took so many pictures, hundreds of pictures! My friend Nicole spent a lot of time behind a fancy camera. I am sure you remember her because you borrowed that fancy camera to take a few pictures yourself.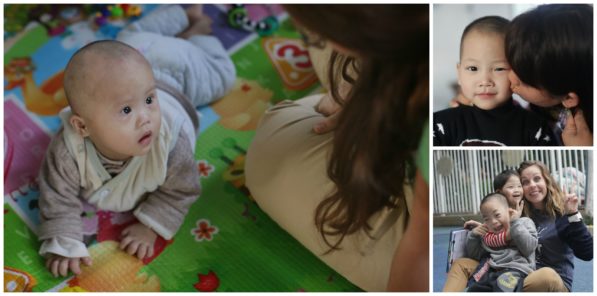 Nicole's pictures are beautiful—pictures of sweet little babies, pictures of people caring for each other, and pictures that just make me smile. But, of all the pictures she took, I think my favorite one is this one of you.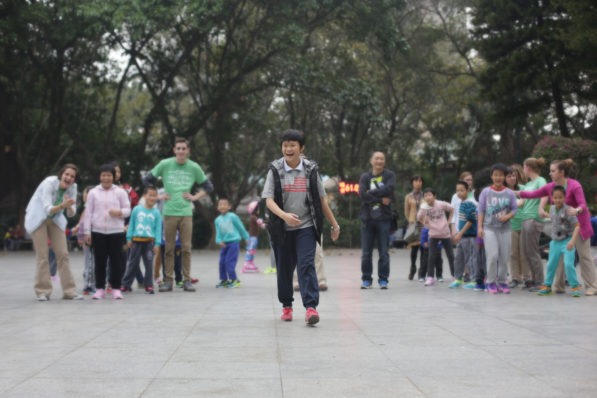 I remember exactly when and where it was taken. We were in the park, about to draw a crowd who wanted to see what we were doing. We divided the children into two groups and the Americans along with them. The kids were bouncing with excitement, so much so that we wondered if the games would work at all! In the middle of the chaos, there you were, ready to lead, confident, seemingly unaffected by the unbound energy, maybe even stronger because of it. This picture captured it all in one image. When I look at this picture, I see so many friends. But, mostly, I see a beautiful girl who has thrived despite a lot of hard things. I see a girl with big dreams for a faraway place. I see why so many children there call her their best friend. I see a girl I'm proud to call my friend.
There will be lots of happy ahead for you but lots of hard days too as you learn a lot of new things and miss the place you have known as home. When those days come, remember that your mother chose you and stopped at nothing to make you her girl. Look at this picture and know that you are worthy of her love.
I cannot wait to follow your journey as you become the woman you are meant to be.
Kelly Ayi