Besides the cake and the pictures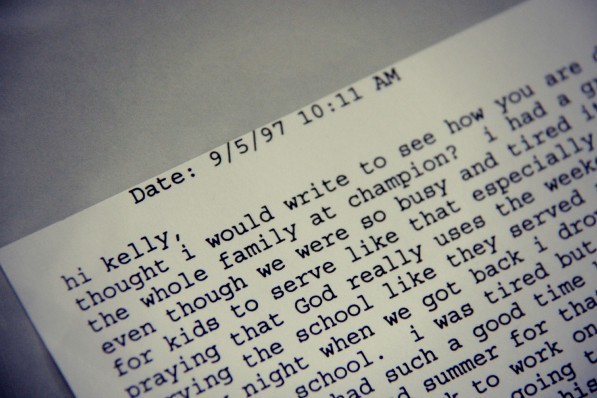 It all started with this. Just an email, followed by lots of long phone conversations before we had unlimited long distance on cell phones. 109 days later, we were engaged.
Gazing down at my diamond and band below it as I helped our 11 year old with long division this afternoon, I thought to myself that I wouldn't change a thing. The way we met, our first real date, his proposal, the season of engagement, the beautiful warm sunshine we had on September 26, 1998.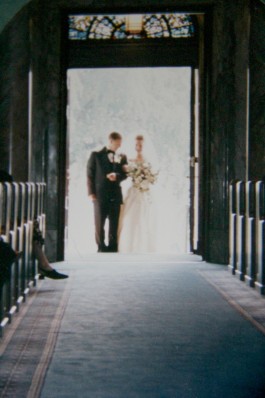 I wouldn't change the look we exchanged when we first saw each other a long aisle apart and the feeling I had that at that moment, I was the most beautiful woman in the world.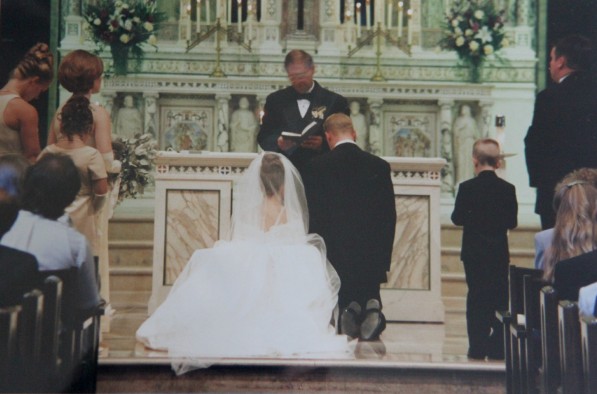 I wouldn't change the long veil in front and behind me that gathered in a big poof on the floor as we knelt to pray,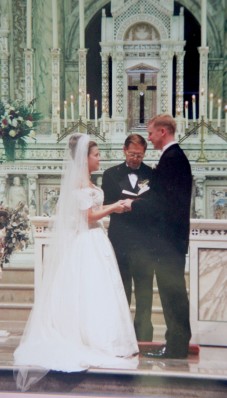 I wouldn't change the vows we exchanged in front of a couple hundred people feeling like we were the only ones there.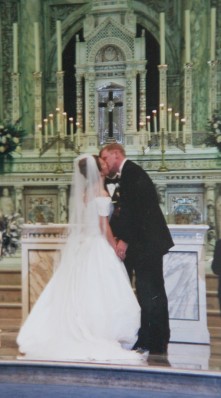 I wouldn't change the butterflies I felt when we first kissed as husband and wife while he held my hands tightly.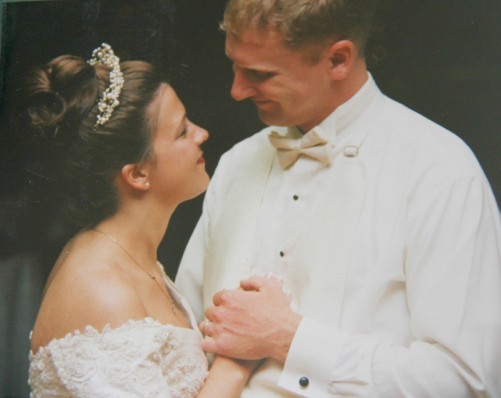 I wouldn't change that feeling I had that nothing else mattered but us, that I didn't care at all about linen colors and buffet lines, just knowing that we would be leaving that place together and would never be without each other again.
I wouldn't change a thing.
Except that Winnie-the-Pooh colored cake that should have been ivory. I'd change that. And, maybe the scrapbook I put together to hold our mediocre photographs. That too.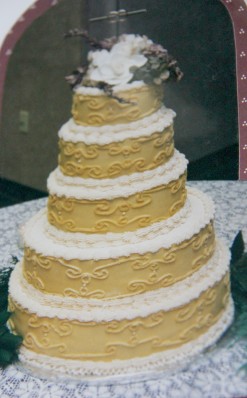 But, besides the cake and the cheesy album, 15 years later, I wouldn't change a thing.
Very much in love with the man who still gives me butterflies…
Feel free to check these somewhat related posts out:
5 Responses to Besides the cake and the pictures
Archives (just click on the arrows)
We're trying it.
Save 20% on all additional 23andMe DNA kits.
Visit our friends who have rallied to support adoptive families...