I met him and his foster mother, but he wasn't so happy to talk to me and join in with the other kids. He's an orphan too, but he's been in a foster home; he doesn't know the children here and older than most of them too. I tried to talk to him, but I didn't get too much. I didn't even get the chance to take a picture of him. And, I regretted it because I knew his papers were at Madison right now. And, I really did want to help him.
So, I found his foster family on WeChat. It sounds so simple put that way. It wasn't really. But, all the effort has been worth it because Drew and I now have a Chinese penpal.
---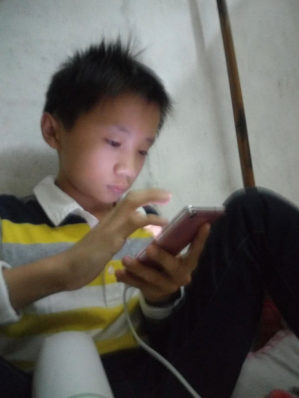 B: Hello. My name is PQB. I like playing football. I like reading. I want to be an inventor when I grow up.
Me: Wow! You are smart! I saw you on Monday at the orphanage. You did not seem very happy. Are you shy?
B: It's not that I'm upset. I got a little dizzy in the car.
Me: Oh! I am sorry!
…
B: Did you have barbecue for dinner?
Me: We did! Do you like that? We made "hot dogs."
B: Love! Very good!
…
Me: Do you want to have a family in America and live there forever?
B: Oh yeah! Summer! Fun! I like swimming best. I swim 100 meters at a time.
Me: Summer is fun. No school and lots of activities. But, summer is short. Do you want to learn English and go to school in America and do homework in America?
B: Yeah, I'd love to. But not doing homework in America. :( :(
Me: Great. If you want to, then I want to help you. It is okay to feel a little nervous about all of that. Do you feel a little nervous?
B: A little bit.
Me: It is normal to be a little nervous. Every child is nervous about coming to America. It is a big change.
B: Schools in China are under a lot of stress.
Me: Yes, I know. You work so hard. Schools in America might be a little hard for you. But teachers here do not lecture as much. I am sure you would like science class since you like to know how things work.
B: Can we learn about the invention of electrical appliances?
Me: Yes, you can! Would you like that?
B: yes.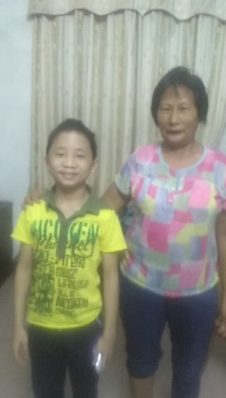 …
B: I like skateboarding.
Me: Wow! Cool!
B: We all went cycling today. Are you going to work?
Me: No. Not on Sunday. I will go to church and spend time with my family today.
B: Oh! Can you send me a video?
…
Drew: I like Legos. Do you?
B: Can you send me a video? I love inventing electrical appliances.
Drew: me too.
B: I'm looking at today's headlines to see inventions. Invention is very popular. I'm happy to meet you.
…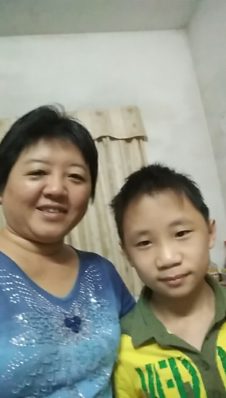 B: When can I go to America?
Me: I am trying to help you come. A family wanted to adopt you but the rules are very strict, and they could not qualify.
B: Oh. Well, thank you.
Me: Tell me what kind of family you want.
B: With dad, mom, brothers. Family must like me.
Me: Of course :)
…
B's foster family: I want to know, why didn't the family from last year adopt him?
Me: I don't know exactly. But it is a good question. Maybe they were not qualified.
B's foster family: He must not be up to the mark.
Me: That is not it. He is a good boy. They liked him.
B's foster family: Oh really? There are other problems.
Me: Can you please explain?
B's foster family: Maybe he is too thin.
Me: That is no problem. His height and weight are not a problem.
B's foster family: Maybe he did not study English with his heart. Maybe he played mobile games all day. There must be a reason.
B's foster family: He's been living with us for 10 years. Built a strong bond with our family. But I am happy to have a family adopt him! …He deserves it!
---
"Max" is 12 years old, is healthy, and currently available for adoption through Madison Adoption Associates. The family must like him. :) Email me or [email protected] for more information. Madison only has his file for a short time longer, and he really deserves a family.