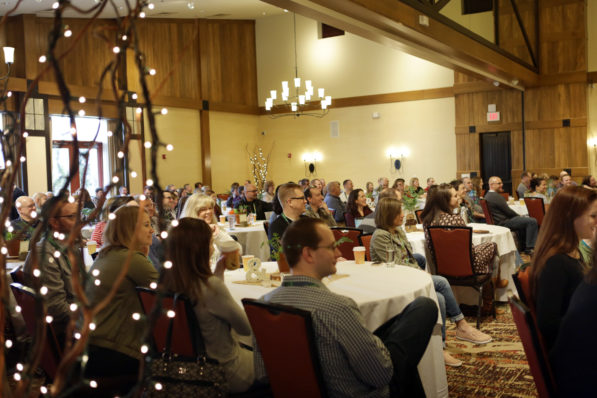 This morning, I've been sipping coffee and reading over 60 or so responses to a feedback form for Together Called. For the most part, it's a good thing. Reading the words of people who were there brings me back to it which is good because the weekend just goes by so fast.
It takes a year to plan Together Called. It's not labor intensive in the beginning. We just have to make sure we nail down dates and negotiate a contract with the resort and caterer, that we start pursuing speakers and get a team in place. About 9 months out, we start working on sponsorships and funding, then registration. About 5 months out, things really pick up. There are so many logistical pieces to fit together ahead of time and when we are there, each one laden with purpose, each one we want to get just right. Mark and I, the list-makers and doers that we are, could just hang out right there in the doing, in the logistics, dotting our I's and crossing every T. But, we don't want to. We don't want to be professional event planners; we want to be instruments in the hand of a God who wants to change people's hearts to love each other and their families better.
I was so thankful for the times that we were able to spend with people further along the adoption journey than we are. In such a short amount of time, I really do feel like we were mentored by so many wise people! That happened throughout the time together, woven into all aspects (structured and unstructured) of the weekend.

I came not knowing how much we needed this. Thank God for making it possible for us.

Just want to say—keep focusing on the details. We feel loved and refreshed.

We mark our years by Together Called weekends. We wouldn't miss them. It's kind of crazy but somehow God always seems to use them to give us exactly what we need right then.

This was our first time attending and we are very eager to try and come back! We were blessed us in ways we never thought possible.
What a blessing this morning to read their words and get a glimpse of how couples have been impacted. Every effort in planning is worthwhile for even just one of these responses. We'd be willing to do it all for even just one of these families.
We came home from Together Called to some hard things. I know that even as we served, thinking we were pouring ourselves out so that God could speak to the hearts of husbands and wives there, God was speaking directly to us. I'm sitting here reading all these responses but maybe mine should be among them.
It's not an easy thing to stay connected as a couple as we face the daily demands of all that we're called to–children, work, ministry, home, school. The list of what's tugging on our hearts and energy can seem overwhelming, so overwhelming that we could find ourselves giving each other what's leftover which, frankly, isn't much. I'm so thankful for the reminder that WE matter, that our pursuit of each other matters, that we are better able to experience all that God has for us when we are able to press pause and draw close to each other. It won't make life easier. The demands aren't really decreasing. That's just not how things work. But, man, we sure are able to navigate it all with less of a sense of being burdened and more of a sense of joy when we make our connection to Him and to each other the top priority. Every detail of this weekend—literally every part of the program, every centerpiece, every raffle, every cup of coffee brewed—is somehow aimed to communicate that. I know that because I'm behind all those parts. But, even still, God used them. He used the very things that I worked out to work on me.
Sometimes I wonder if He's called us to this work as much for us as for all the people He's placed before us.